"I've Achieved Some Great Things So Far" – Stefanos Tsitsipas
Published 03/03/2020, 1:11 PM EST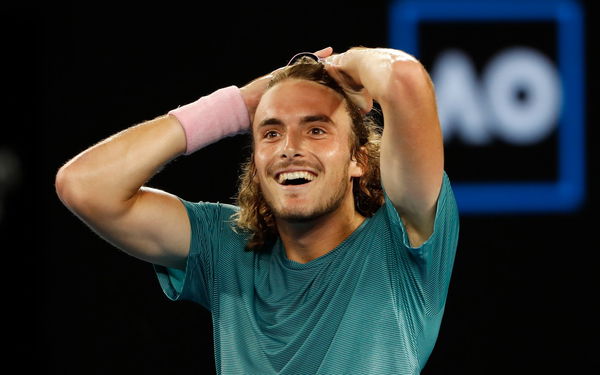 ---
---
Stefanos Tsitsipas is a young exuberant player on the verge of breaking through the final barrier in tennis. He is an established top 10 player in the world now; not simply because he broke in and stayed there, but because he has steadily improved ever since.
ADVERTISEMENT
Article continues below this ad
"It's going to define my future" – Stefanos Tsitsipas
Stefanos is a pretty special talent in my view, and many others I'm sure. He stands out even among the young guns, who are, without question, an extremely talented bunch. Daniil Medvedev, Alexander Zverev, Matteo Berrettini, Andrey Rublev all play some scintillating tennis on their day. What sets Tsitsipas apart is not just his all-round game, but also his mindset.
ADVERTISEMENT
Article continues below this ad
"I've achieved some great things so far. I just need to keep my head down, keep working. I remember the time I broke into the top-10 for the first time. It was a great moment for me. I'm not really getting that much attention because people around me have kind of balanced it out."
I cannot say for sure what he means by not getting attention, because he is certainly making heads turn. However, the team he has around him is very much working out well.
As a kid, Stefanos Tsitsipas went up to his father one day to declare he wanted to play tennis. It was the competition that attracted him to the sport, according to his father, Apostolos. He wanted to go through all the trials and tribulations of the competition and become the best in the world.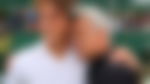 Tsitsipas has been very consistent ever since he got into the top-10. There have been many talented players, past and present, who have broken into the top-10, only to slip right out and never manage it again.
"It is more difficult to stay up there than to reach that level. At the same time, I feel like I'm not really recognized in many places. That makes me want to do better, to get a bigger fan base around the world. I'm trying to put extra work, the extra amount of concentration on every single match because I know it's going to define my future. I'm not trying to think too much of myself because there's a long journey and a long road for me still to go."
Now, this is the key. At first glance, it may seem like a simple popularity thing, but it is far from it. He is already a very popular player around the globe; apart from tennis, he also dabbles in social media and boasts of a huge fan following.
What he means by it is simple. He wants to become a great tennis player. Not just good, but great. Stefanos wants to carve out an illustrious career for himself, and he wants to do it by fighting for it, working his heart out for it.
Having his father as his coach is, possibly, what has enabled that fire inside him to grow bigger every passing day.
NextGen's best bet
The nextgen of tennis is quite promising. Sure, people doubt them because they haven't been able to win Majors yet, but that will come sooner or later. Let's not forget who the three(two, now) players are who are hogging all the Majors.
The young players will need a lot of steel to break through, no doubt. Many of them have the game to hurt the Big Three but lack the mentality.
Consider Zverev, for instance, and look back at the days after his breakthrough in the sport. He rose through the ranks meteorically, breaking into the top-10, and soon after that the top 5. Everyone had made up their mind a few years ago that Sascha would be the one to break the Big Three's grip on the sport.
ADVERTISEMENT
Article continues below this ad
Not just everyone, Zverev himself started to believe he was pretty much already there. And that was his biggest mistake. There is a huge difference between belief and over-confidence. Unfortunately for Sacha, he went down the wrong path. All the talent in the world would be useless in tennis if you start believing you are too good before actually achieving something.
I do not mean to put down Sascha. In fact, I have seen a very positive change in the German in the past 6 months or so. He knows now that he won't be allowed to simply walk through and claim titles and fortunes and fame. He will have to work very hard for it.
Stefanos Tsitsipas, on the other hand, seems to already know that. He rose through the ranks at a very young age, but he also knows that was the easy part. The Greek is looking forward to working through hardships and failures until he gets to the very top.
ADVERTISEMENT
Article continues below this ad
And that is why I believe he will be the man to win the first Major among the young guns. Moreover, once he does, he will not rest. Tsitsipas will keep working and keep improving, and he will be the most dominant force in tennis after the Big Three.