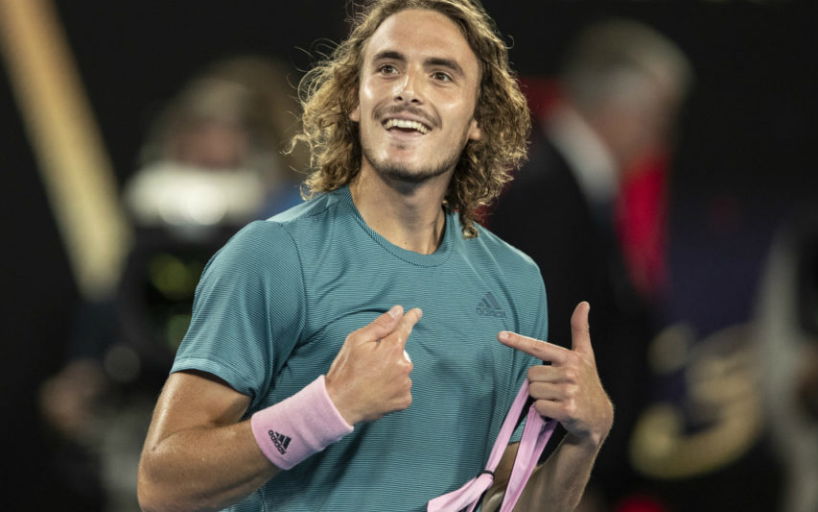 Due to the coronavirus pandemic, people are staying in their homes most of the time. This includes Greek star Stefanos Tsitsipas. In a recent interview with the ITF, he talked about how he is training, his nutrition and how is he feeling during this time.
Stefanos Tsitsipas' Training
A lot of us can afford to lose our fitness during this time but not Stefanos Tsitsipas. He is a professional tennis player so he has to be perfectly fit at all times. Let us hear how Stefanos is doing it.
"Right now, I'm training one time a day. I do mostly fitness. I'm mainly focussing on going out for a jog, for a run, and doing some explosive exercises and cardio workouts."
" I try to get my workouts indoors as much as possible and towards the middle of the day I try and go out. it's not good for you to stay inside all day long!  I've been turning quite pale the last couple of days, so I need some sunlight."
He said the rejuvenation of going out, breathing the fresh air and connecting with nature is important. I couldn't agree more with him on this front as going out once in a while is always going to be beneficial for you.
Tsitsipas' Nutrition
Lastly, he talked about his nutrition. Eating plays an important role in our fitness hence Stefanos Tsitsipas is very serious about it. When asked if he had to make any changes to his approach to nutrition he said,
"I tried cooking the first couple of days, but now I've got bored of it! I mostly get takeaways from restaurants. I'm avoiding junk food and getting good meals in." 
It is easy for anyone to eat junk food during this time but Stefanos is not doing it. This reflects his seriousness. He wants to be the best in the world and is not allowing a virus to interfere with that goal.
Whenever the ATP tour resumes Stefanos Tsitsipas will be ready. He will be able to challenge the 'Big 3' and prove himself a worthy successor to the throne of tennis.