"I've Lost a Lot of Money"- Pokimane Following the Rise of Gambling on Twitch
Published 04/29/2021, 8:53 AM EDT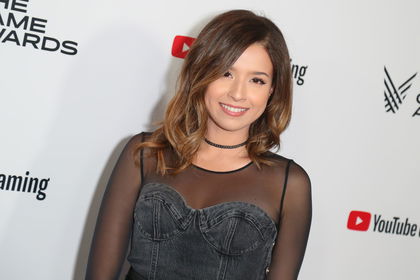 ---
---
Twitch is home to various types of streamers and live streams. From gaming to the controversial hot tubs, viewers can find almost everything on the streaming platform. Recently, streamers like xQc have also made gambling extremely popular on Twitch. While there are many who joined him on the bandwagon, those like Pokimane are strictly against it.
ADVERTISEMENT
Article continues below this ad
Previously, MoistCr1tikal called out xQc for gambling during live streams. He even mocked the popular streamer's comparison between gambling and opening Pokémon cards on Twitch. Regardless of all the criticism, gambling is still going strong as a popular Twitch category.
Amidst all this criticism, popular female Twitch streamer Pokimane has come out to clarify her stance on gambling streams. While many fans want Poki to join in on all the fun, she has resolved to keep her distance. This won't be the first time she has said no to gambling, since the streamer has always been against the vices of Twitch.
ADVERTISEMENT
Article continues below this ad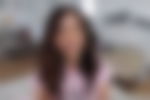 ALSO READ: From Ninja and xQc to Pokimane and Valkyrae, These Are the Highest Earning Streamers in the World in 2021
Pokimane has always had a strict 'no alcohol/gambling' policy
During a recent stream, the topic of rampant gambling came up before Pokimane. She decided to give her two cents on the issue. This also included her own personal principles about Twitch content. Poki admitted that she has a "hard time" telling other streamers on the platform about the content they should stream. Therefore, there is little she can do about other streamers taking up gambling streams.
However, talking about herself, Pokimane mentioned however since the inception of her streaming career, there were a few principles she came up with. According to these, she decided there were a few things she would never do in a live stream, including gambling.
ADVERTISEMENT
Article continues below this ad
"I personally have always had such a guilty conscience that from the get-go when I started streaming, I just Xed out the categories of gambling, of alcohol/drinking, drugs obviously, anything of the sort. And to be honest, I've missed out on a lot of money and a lot of sponsorships because of that."
Regardless, Pokimane said that she sleeps better at night, knowing her streams are not helping people get into addictive activities. However, she also didn't call out any streamer and played it safe by saying that it's ultimately a personal choice and blaming streamers who engage in such streams, saying how this isn't the right move.
ADVERTISEMENT
Article continues below this ad
Gambling on Twitch has become an extremely hot topic in the last few days, and there will surely be a lot more streamers talking about it in the future.