Warne Still Mum About Coaching The Rajasthan Royals In IPL 2018
Published 07/11/2017, 11:02 AM EDT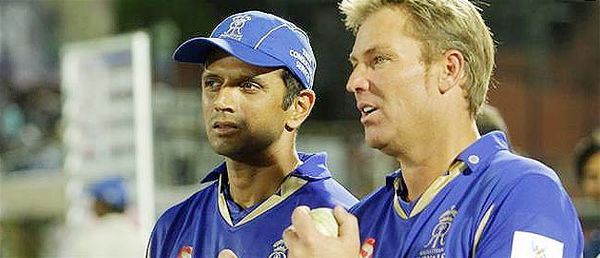 ---
---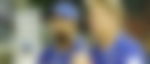 The IPL franchises of Chennai Super Kings and Rajasthan Royals who had been suspended for two years by the Supreme Court of India will be back in contention as their expulsion terminates on 14 July 2017.
ADVERTISEMENT
Article continues below this ad
The two franchises are already looking forward to their return into the cash rich league and are already planning their comeback both in terms of marketing and strategy.
ADVERTISEMENT
Article continues below this ad
Reports have suggested that the Rajasthan Royals' owners have contacted Australian spin wizard Shane Warne to be a part of the upcoming season of the IPL and associate with the franchise as a coach and mentor. In the prior seasons legendary Indian batsmen Rahul Dravid along with Paddy Upton had coached the Rajasthan Royals team. However, following the suspension of the franchise, the duo had lent their services to the Delhi Daredevils for the past two seasons. It was expected that the duo would resume their association with the Royals franchise this season, post the termination of suspension.
However, in the recent turn of events  Rahul Dravid was accused of conflict of interest for being associated as a coach with the India A and Under-19 teams as well as an IPL franchise. Dravid then sought for a clarification for the same from the BCCI, being unaware about the conflict. The BCCI going by the rules had to ask Dravid to choose between the national sides and the franchise. The ex-Indian skipper chose the national sides and was awarded a two year extension as a coach. However this meant that he had to say goodbye to coaching or mentoring any team in the IPL.
ADVERTISEMENT
Article continues below this ad
Shane Warne's association with the Royals franchise goes back to the first season of the IPL, where Warne not only captained the side but also mentored the side and led them to title victory. Players like Ravindra Jadeja and Yusuf Pathan came into limelight playing under the Aussie legends influence. The owners found Warne as an ideal replacement to Dravid, and had contacted him for the same.
Rumors about Warne confirming his role, began to spread like wildfire and to maintain his slate clean the leggie recently tweeted saying he hasn't agreed on the role yet and has only been in talks for the same. Here is the tweet:
Not sure where the reports r coming from re coaching the Royals. I've not agreed anything but am in talks about the possibility of a role !

— Shane Warne (@ShaneWarne) July 7, 2017
ADVERTISEMENT
Article continues below this ad
However, Warnie denying the role seems highly unlikely, and his association would mean a great boost to the Royals franchise and the fans.