Jan Blachowicz Reveals Chilling Pre-Fight Ritual With Rope
Published 03/06/2021, 6:57 AM EST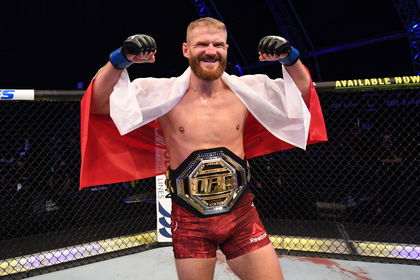 ---
---
Fighters having pre-fight rituals is a practice that has been around since the pre-historic days of the Roman gladiators. Some used to keep a horseshoe in their hats; others kissed their wives before every fight, while some worshipped their weapons.
ADVERTISEMENT
Article continues below this ad
The tradition hasn't died down at all, with various fighters in the UFC still following in the footsteps of the ancient warriors, and who better to look at than the closest thing we have to an actual gladiator, UFC light heavyweight champion, Jan Blachowicz.
Before his title fight against Dominick Reyes at UFC 253, the Polish powerhouse uploaded a video on his YouTube channel, which took the viewer through his routine before a fight. The video started with him in a forest, and he recounted the origin of his rather chilling pre-fight ritual.
ADVERTISEMENT
Article continues below this ad
He said that he was taking his dogs for a walk one day and found a hanged man there. "It was a normal walk, as usual, and I see a guy standing. I thought to myself, 'Yeah, so he's standing there, whatever,' but what was off when I was calling for my dogs, he didn't even flinch to see what's up. It was kind of strange," Blachowicz recounted.
He continued and said that he got closer to the guy and found out that he was hanging from the tree. "I said to myself – let's check him. I've looked at his face, pretty sure he was dead. Still, I asked him, 'Dude, you're okay? Everything is alright?' Now that I think about it, it was kinda stupid," he added.
He called the police and the medical authorities. The medical authorities told him that the man's neck had extended by a few inches, which caused it to look like he was standing on the ground. However, it was the police who brought about a major change in Blachowicz's life.
"The cop asked me if I took a part of the rope with me," he said. He added that the cop asked him to take the rope for good luck as he had found a hanged man. "I've checked the internet, and sure enough, that is exactly what people thought and believed in (In the older days). If you don't believe me, check for yourself," he proclaimed.
While the thought of Jan looking up ancient rituals on a computer might be amusing, his words hold some weight.
Jan Blachowicz and his pre-fight ritual
Blachowicz revealed that every time before departing for a fight, he comes and touches the rope instead of taking it home with him. The Polish power claimed that had a 90% success rate ever since he began this ritual, which may send a shiver down the spines of many people.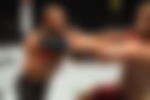 After he started doing this, his UFC career took a major lift, and he won eight of his nine fights, including a win over Corey Anderson that got him his title shot. However, the most important one was his UFC 253 win over Dominick Reyes in his last fight. Can this all be because of the rope? Maybe, maybe not, but the important part is that Jan believes in it.
We have come a long way in terms of psychological research and sports psychology, and the term placebo effect has been around for a while now. Pre-fight rituals like this might not make sense, but the psyche becomes positive if the fighter believes in it. He starts believing in himself and expects a victory.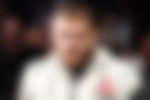 Ahead of his fight against Israel Adesanya at UFC 259, it will be interesting to see if Blachowicz can become the first man to beat the Nigerian-born superstar. "The Last Stylebender" moved up to light heavyweight and is in contention to join the rare list of UFC legends who held belts in multiple weight classes.
ADVERTISEMENT
Article continues below this ad
It will be interesting to see if the rope works its magic for Blachowicz again. If it does, the Pole will cement his legacy as one of the greats, and Adesanya will have to go back and dominate at middleweight. Let's see what the future brings.
What do you make of Blachowicz's track record following his rope ritual?
ADVERTISEMENT
Article continues below this ad