Janko Tipsarevic Breaks Down in Emotional Press Conference with Djokovic and Others after Davis Cup Loss.
Published 11/22/2019, 2:07 PM EST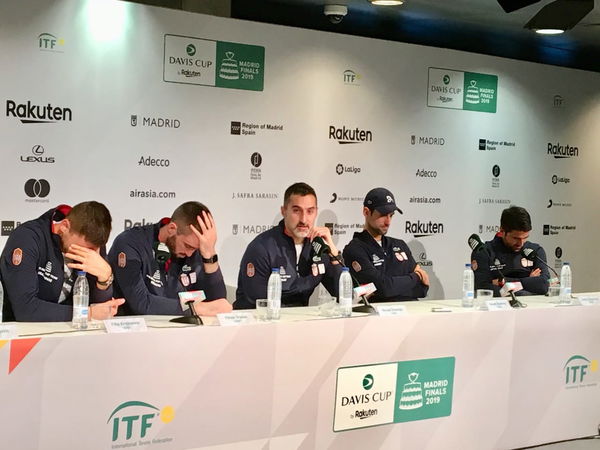 ---
---
Former World no.8, Janko Tipsarevic had ended his career on an emotional and disheartening note earlier today in the Davis Cup Finals as Serbia lost to Russia, 2-1 in the knockouts.
ADVERTISEMENT
Article continues below this ad
Russia won the first singles match of the quarter-finals as Andrey Rublev defeated Filip Krainovic, 6-1,6-2. Later, it was the turn of Novak Djokovic to level terms by defeating Karen Khachanov,6-3,6-3 in the second singles tie.
ADVERTISEMENT
Article continues below this ad
After a week marred with controversies, the Davis Cup Finals got its due as the doubles encounter between Serbia and Russia was an enthralling one as Novak Djokovic lost his cool once again and smashed the ball into the crowd after a heated exchanged with the umpire concerning a line call.
Both the Russians, Andrey Rublev, and Karen Khachanov held their nerve in some decisive moments as they saved three match points before overpowering Serbia, 4-6,6-4,7-6(8).
What followed the match was an emotional press conference by Team Serbia as everyone appeared downhearted and discouraged by the result, right from Novak Djokovic to the team captain Nenad Zimonjic.
While losing a tight match in a team event was excruciating, team Serbia wanted to win the Davis Cup Finals and give a fitting tribute to the retiring Janko Tipsarevic. Speaking on it, Zimonjic said "The main thing is that, everybody here did their part, not just now, but during their career. And that's all you can say, you know. It was very emotional because it's Janko's last .." Zimonji teared up as he couldn't finish the sentence. The press clapped the entire team to cheer them up in what was one of the emotional press conferences this year.
Troicki responded: "I probably feel the worst ever. I've never felt like that in my life. I apologized to the team, I messed up, let my team down."Both Troicki and Filip Krajinovic were in tears as they couldn't control their emotions and broke into tears with their heads down.
Such was the impact of Janko Tipsarevic on the whole Serbian team as they came out of nothing and Tipsarevic was instrumental in bringing the glory to tennis in Serbia. Of-course, Novak Djokovic would go down as the greatest Serb to have played the game, but Janko had made his mark as he became the World no.1 junior player in 2001.
Janko Tipsarevic also helped Serbia to win their one and only one Davis Cup title in 2010 as Victor Troicki defeated Michael Llodra of France.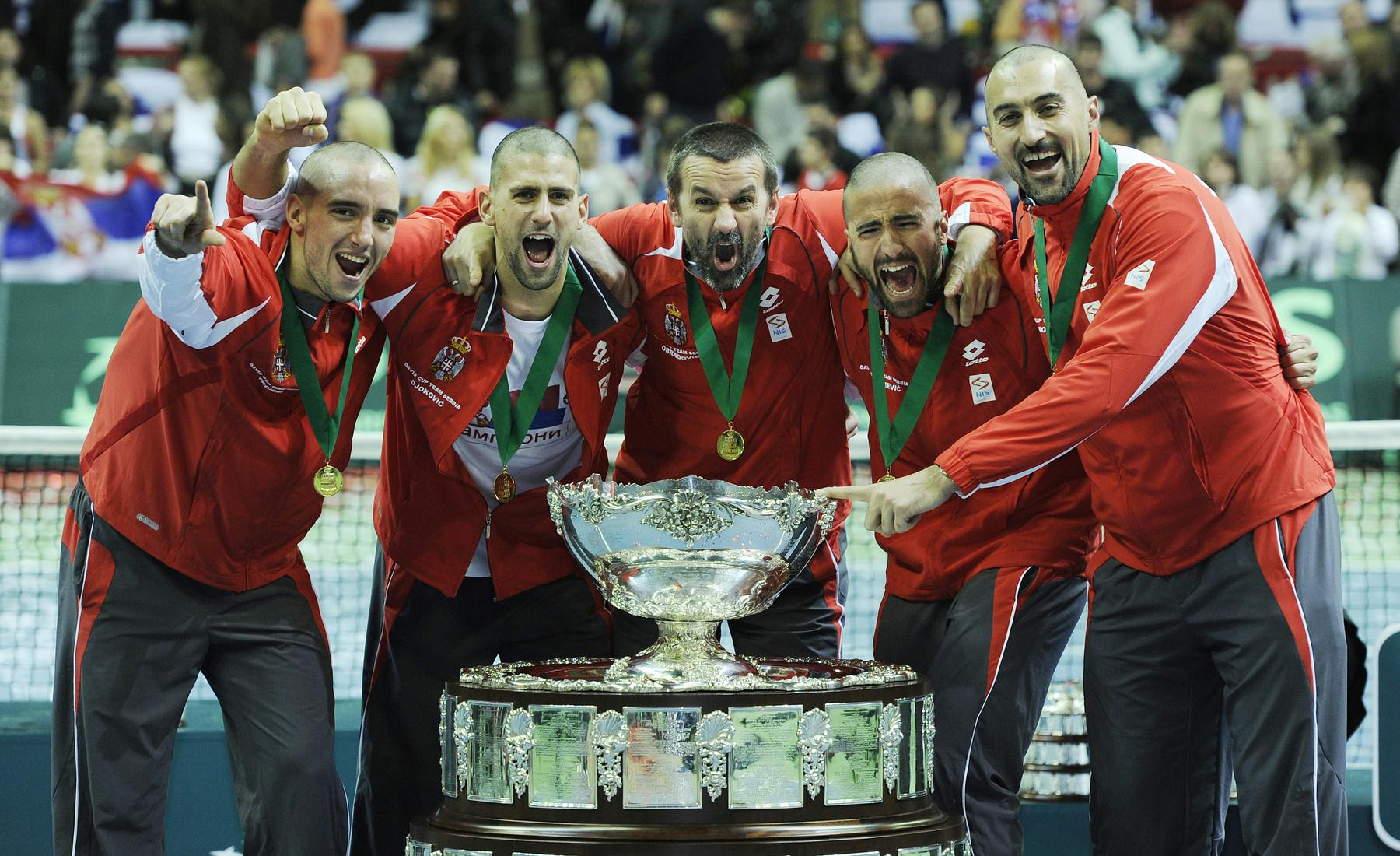 Trying to instill optimism to the entire team after their loss to Russia earlier today, Tipsarevic responded: "The one thing is not the victories or the losses, what Novak said, is that this beautiful sport makes you tough." 
Pointing out to his teammates, Janko continued further: "So, a few of the guys apologized to me. I don't accept these apologies as none of them let me down all over these 20 years."
With the press applauding once again, Janko Tipsarevic thanked team Serbia for being with him in this journey and promised to be with the team in one capacity or another. By the end of that thanking note, Tipsarevic was teary-eyed as the atmosphere around the room turned heavy and this reiterated the fact that tennis can be about fighting as a team and playing together for the nation.
ADVERTISEMENT
Article continues below this ad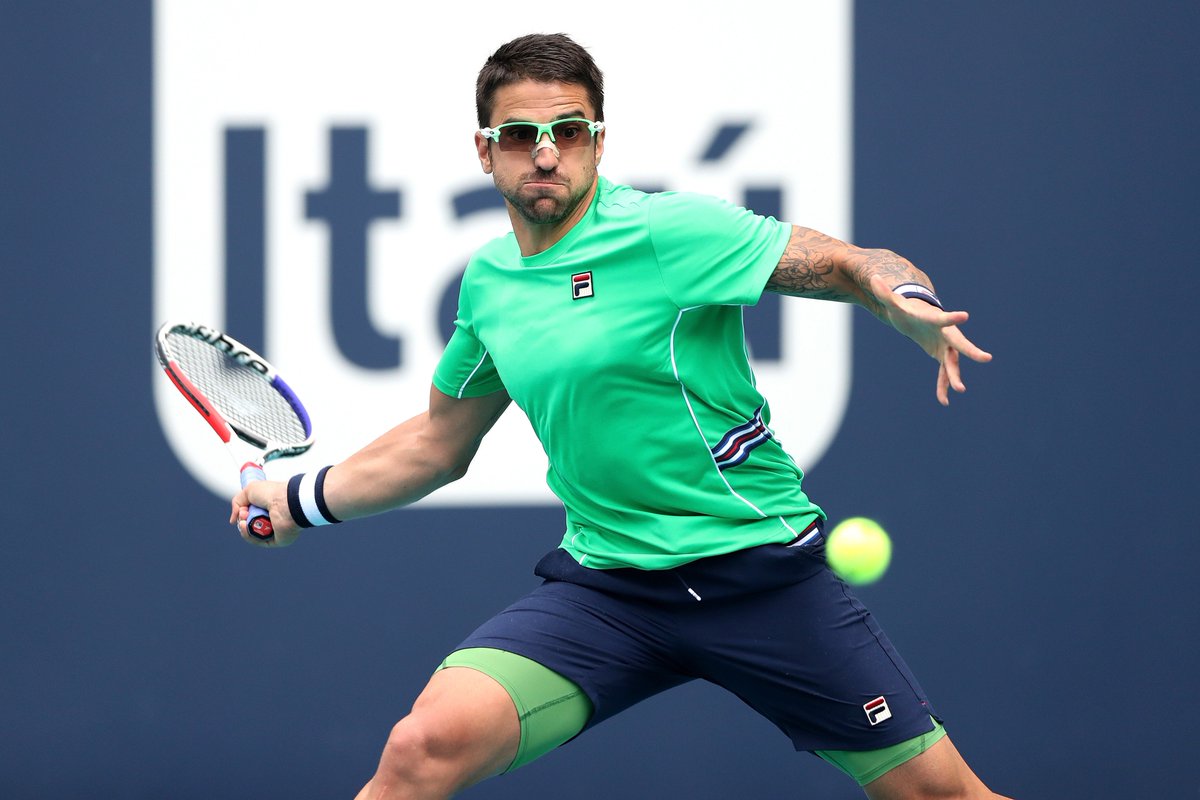 After seven surgeries, Janko Tipsarevic had a valiant comeback this year and it was indeed a painful end to his long career. Everyone, along with Novak Djokovic, would like to see Janko as a full-time coach sooner or later on tour.
ADVERTISEMENT
Article continues below this ad