Japanese CEO Will Allow Employees to Play Monster Hunter Rise In Peace
Published 03/24/2021, 7:25 AM EDT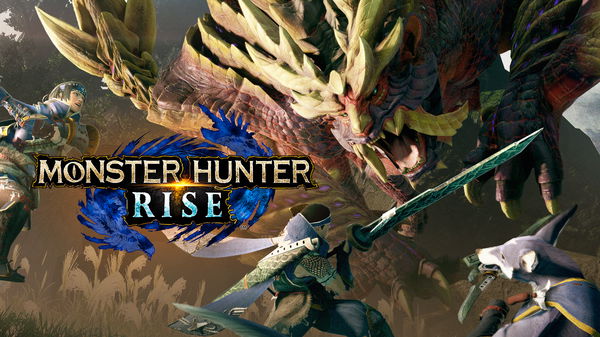 ---
---
How many times have you wished that a certain movie or video game released on a public holiday or Sunday? You are probably lying if you claim to have never missed school or office just to enjoy a first-day release. However, the staff of this Japanese company does not have to take sick-leaves to savor Day 1 of Monster Hunter Rise.
ADVERTISEMENT
Article continues below this ad
The CEO of Mark-On, a VR development company, has scheduled a day off for his employees on March 26, the day Monster Hunter Rise releases.
Monster Hunter Rise is an upcoming action role-playing game by Capcom. The sixth installment from the Monster World franchise is going to be a Nintendo Switch exclusive. Although, developers are working on a PC version of the game too.
ADVERTISEMENT
Article continues below this ad
Capcom has announced that the game will release this Friday, March 26.
Check the trailer out below:
CEO gave the day off for Monster Hunter Rise
Among other games scheduled for the month, Monster Hunter Rise is undoubtedly the most anticipated one. On the occasion of the release, Japanese CEO Masaaki Hiyama announced a holiday for the day. He revealed this information in a tweet, reported by Huffington Post Japan. Hiyama unveiled this good news in an email sent to all the company's employees.
ADVERTISEMENT
Article continues below this ad
"March 26 will be the release date of Monster Hunter Rise, and since it is expected that we will not be able to concentrate on our work, I will be making that day a 'MonHun vacation'," says the email as translated by VGC.
Undoubtedly, his staff appreciated his thoughtful decision. Hiyama believes that an unfruitful day is as good as a non-working day. Therefore, he's decided to make his hardworking employees happy. However, work must go on. Hiyama pointed out that the day off is for all the employees, just not the executives of the business.
ADVERTISEMENT
Article continues below this ad
Hiyama disclosed to the Huffington Post Japan, "There were several employees who said they wanted to take the day off on the 26th because they wanted to play MonHun immediately, so we took the plunge and did this. We received words of thanks and appreciation from employees for giving them this day off."
The excitement is justified considering Nintendo's primary market, and origin is in Japan. Capcom has high expectations from the game. Monster Hunter Rise has the potential to become Nintendo Switch's next bestseller following Animal Crossing: New Horizons.
Trending Stories