Japanese qualifier Osaka takes a bow at Melbourne Park
Published 01/21/2016, 4:55 AM EST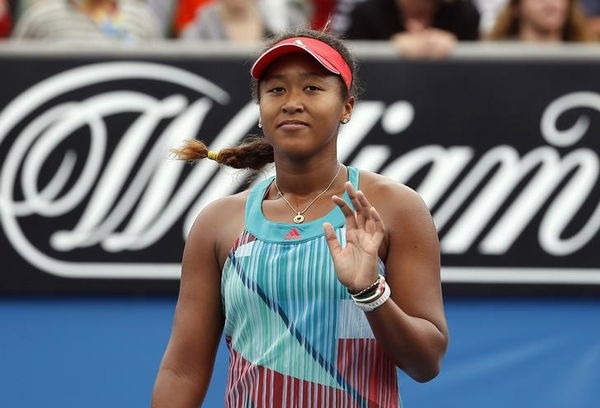 By Ian Ransom
ADVERTISEMENT
Article continues below this ad
MELBOURNE (Reuters) – Dwelling too much on her achievement of reaching the Australian Open third round might "freak out" Japanese qualifier Naomi Osaka, so the teenager would much rather focus on taking down twice former champion Victoria Azarenka.
The 127th-ranked Osaka, appearing in the main draw of a grand slam for the first time, underlined her exciting potential with a 6-4 6-4 defeat of 18th seed Elina Svitolina on Show Court Two on Thursday.
ADVERTISEMENT
Article continues below this ad
The 18-year-old, who is based in the United States but competes for her mother's country, was still giddy by her achievement when she faced reporters post-match at Melbourne Park.
"Yeah, I'm pretty happy right now," she said.
"I just wanted to qualify. That's all I was expecting.
"But I don't really like thinking about it too much because it freaks me out."
A clash against 2012 and 2013 champion Azarenka now looms and the Belarusian has been in red-hot form.
Azarenka thrashed both her opponents in the opening rounds, dropping only three games, and is on a seven-match winning streak.
But the idea of being intimidated by her opponent's impressive credentials was lost on Osaka, who hopes to meet the former world number one on centre court.
"I never feel pressure from playing someone that's supposed to be like better than me, sort of," she said.
"I'm just going to go in there happy and hopefully try to pull off an upset.
"I don't know. I feel like there's something wrong with me because I don't get excited or anything that much.
"Like, I just learn that I'm going to play someone and I'm like, 'Okay, I'm going to play them'. So I don't really do, like, background checks or anything to psych myself out."
Osaka, whose father is of Haitian heritage, won the inaugural WTA Rising Stars Invitational in Singapore last year and made a splash in 2014 by defeating Australian former U.S. Open champion Sam Stosur at Stanford, her main draw debut at a WTA event.
ADVERTISEMENT
Article continues below this ad
Although having lived in the United States since she was a toddler, Osaka's development has caused excitement in Japan, and she gave ecstatic fans from the country a bow after beating Svitolina.
"Yeah, it's the only part of my Japanese side," she said of the gesture.
"Kind of because there were a lot of people cheering for me, and I kind of wanted to show how grateful I was.
ADVERTISEMENT
Article continues below this ad
"I always think that they're surprised that I'm Japanese. So the fact that there was like Japanese flags and stuff, it was, like, really touching."
(Editing by Patrick Johnston)