Jean-Eric Vergne Escaped 2008 Singapore GP Repeat in Formula E Season Finale
Published 07/15/2019, 6:04 PM EDT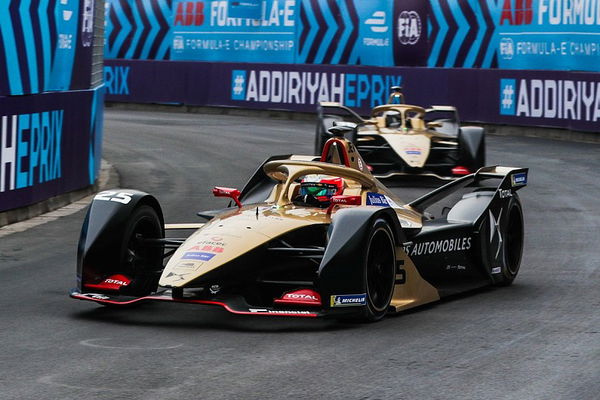 ---
---
Former Toro Rosso driver Jean-Eric Vergne became the first double Formula E Champion. The Frenchman clinched the title in Sunday's New York ePrix, in a frantic double-header race weekend. There were numerous incidents which threatened to dent Vergne's title chances, and one incident in particular, rattled the Frenchman.
ADVERTISEMENT
Article continues below this ad
When the season began with a new Gen 5 car, there were other changes, like 45 minute plus one lap races. So, during the final race of the season, the early few minutes was dramatic to say the least. Envision Virgin Racing's Sam Bird spun Max Gunther and caused a massive blockade and a subsequent pile-up. Techeetah's Jean-Eric Vergne and Andre Lotterer sustained some damage from the melee.
The Frenchman pitted for repairs and emerged at the back of the pack which, with closest rival, Lucas di Grassi still in the points. Meanwhile, Lotterer limped back to the pits a lap down and Vergne immediately radioed the team.
ADVERTISEMENT
Article continues below this ad
He said, "Tell Andre to stop… to bring out the safety car". The good news was that the team ignored his request, while Lotterer pitted and rejoined the race.
Later on, it was 'Your wish is my command' as Alex Lynn's Jaguar ground to a halt and the Safety Car came. Sadly for Vergne, a collision with Felipe Massa late in the race put him out of the points.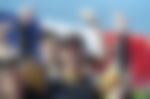 To make matters worse for JEV, the stewards were VERY interested in his radio message. That radio call brought back the ghosts of the 2008 Singapore Grand Prix crashgate controversy.
While he escaped on-track punishment, Jean-Eric Verge was not getting away scot free either. The stewards determined that Vergne exhibited unsporting behaviou and breached the 'Code of Good Conduct'.
ADVERTISEMENT
Article continues below this ad
Vergne defended himself, saying that Lotterer needed to stop due to debris being shed from his car. However, he later admitted that his messages could have been misinterpreted to imply that he was seeking an unfair advantage.
So, his punishment was one day of community service, similar to what Red Bull's Max Verstappen went through. The stewards said: "It is the obligation of a sportsman at this level to act in a fair and correct manner and as a role model to other drivers at all levels of motorsport".
Speaking to Motorsport.com, Jean-Eric Vergne said, "I'm happy for whatever penalty they give me to set an example that the drivers, and me included, have to stop complaining on the radio to try and make things happen for their own benefit."
ADVERTISEMENT
Article continues below this ad
"In Formula 1, everybody is doing this and Formula E as well. I would be very happy to take the blame so that we stop complaining about things for our benefit to create and bring out a safety car, bring another penalty for another driver."