Jerome Taylor Bids Adieu To Test Cricket
Published 07/12/2016, 1:03 PM EDT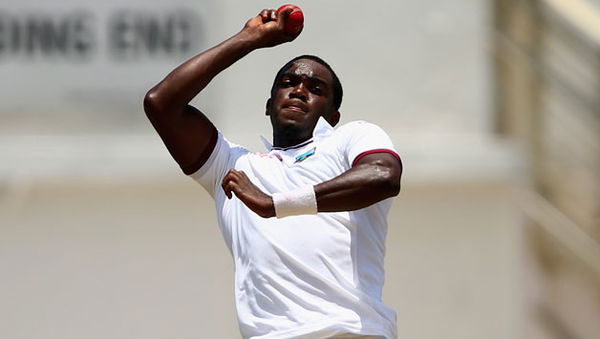 ---
---
Jerome Taylor has finally decided to end his career from the longest format of the game. The 32 year old West Indian, who represented his nation in 46 test matches, has decided to focus on limited overs cricket after not being considered for the test series against India.
Jerome scalped 130 wickets in his 13 year long test career and has been revered for his out swingers with the new ball. He was considered as one of the brightest prodigies for West Indies when he made his debut against the Sri Lankans in 2003 as an 18 year old. But his talent has been continuously shrouded by injuries and precluded him from playing a single test match between 2009 and 20014. It was only because of his indomitable grit and will to play for his nation that made him clamber back to the top to represent his nation once again in 2014.He went on to play 17 more tests for Windies after his comeback.
The world was able to witness the best of Jerome when he went on to take 5 for 11 against England in 2009, when West Indies eviscerated England by bowling them out for 51 and handing them an innings defeat. Jerome has a special penchant for Sabina Park, as his best figures of 6 for 47 against the Australians in 2015 and 9 for 95 against India occurred at the same venue. He did not shy from wielding his stick for the team as the tail ender and has a half century and a century against his name.
He has been a quality new ball bowler for West Indies throughout his 13 years and has tested the opening batsman on a number of occasions. He has only gilded the West Indian cricket with his assiduousness and played an able hand to wade the West Indian cricket through their most difficult phase by being a stern servant of the game. We would like to congratulate him on his pass muster career and would wish him luck for his career ahead.