JGOD Reveals Secret Call of Duty: Warzone Changes That Might've Changed the Meta
Published 08/31/2021, 10:51 AM EDT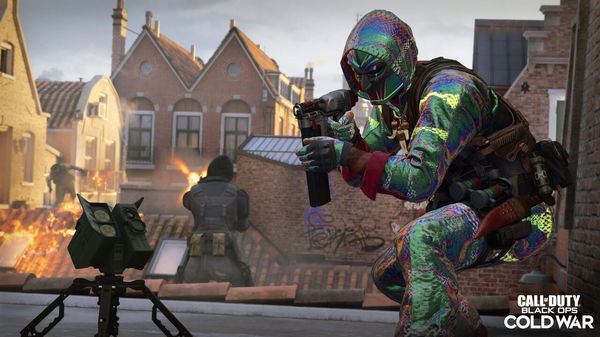 ---
---
Call of Duty: Warzone has some of the most complex weapon mechanics in the FPS genre. Each weapon deals varying degrees of damage at different ranges. Along with that, certain shots, like headshots, will deal more damage compared to chest, arms, or legs shots. However, it seems like there's a new hitbox that players have never noticed.
ADVERTISEMENT
Article continues below this ad
Recently, Warzone YouTuber TrueGameData tested every weapon in the game to find out their neck shot damage multiplier. This massive hitbox lies between the torso and the head. It doesn't have a massive area when shooting on the side of the body. However, players have a lot of area to shoot on the front. This literally changes how players view the guns in the game.
ADVERTISEMENT
Article continues below this ad
JGOD explains how Warzone has two types of meta weapons
Warzone YouTuber JGOD recently explained how the neck shot multiplier creates a massive difference among weapons with similar stats. He talked about how the game has meta weapons of two weapons. Certain weapons in Warzone have competitive TTK, very low recoil and have been consistently good for a long time. This weapon is easy to use, and players with low skill use it a lot.
However, there are the tougher guns to use in the Battle Royale title which have the best TTK, but have more recoil. Players with a higher skill level use these guns, as they can control the recoil much better. This means that weapons like Krig 6, Bullfrog, and many more may have a higher pick ratio because they are easier to use. However, weapons like the OTs 9, MG 82 have a higher K/D because lower-skilled Call of Duty: Warzone players avoid using them.
ADVERTISEMENT
Article continues below this ad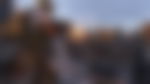 The Neck Shot multiplier change
With the discovery of the neck shot multiplier, players can now compare weapons with similar stats. While two guns may provide the same headshot and chest shot damage output, the difference in neck shot multipliers can make a massive difference. While weapons like the Oden, Krig, XM4, and many more have a decent multiplier, other guns like the RPD, PPSH, MP7, and Kilo don't really have a good multiplier. This makes a major difference in how players choose loadouts when they have a choice of a few weapons.
ADVERTISEMENT
Article continues below this ad
In the end, it seems like Call of Duty: Warzone now has a more complex gunplay mechanic that players will have to look after. Players will now have to look at multipliers while also making sure they have good chest and head damage output as well. This opens up a whole new avenue of meta weapons, and players can't wait to find them out.
WATCH THIS STORY- Call of Duty: Warzone vs Fortnite: Which Is the Better Battle Royale Game?
Trending Stories