Jimmy Fallon Thanks Corpse Husband, Valkyrae, and Sykkuno for Raising $25,000 for Charity
Published 04/07/2021, 4:13 AM EDT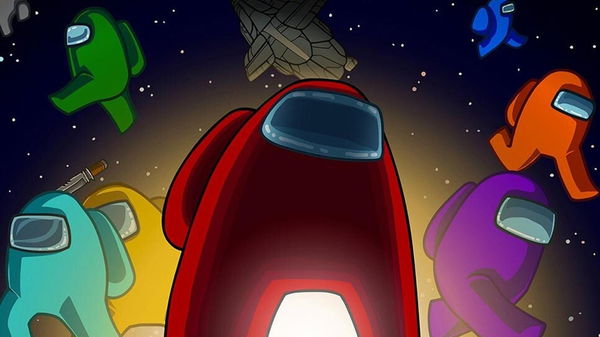 ---
---
It won't be an overstatement to say that Among Us defined 2020. It not only facilitated massive collaborations between online creators and celebrities like PewDiePie, Corpse Husband, Jimmy Fallon, Jacksepticeye and many others, but spread smiles on the faces of millions of players around the world.
ADVERTISEMENT
Article continues below this ad
Many assumed that Among Us will suffer a fate similar to Fall Guys. However, InnerSloth's award-winning multiplayer game is still ruling the internet in 2021. Accordingly, the popularity of streamers such as Toast, Corpse Husband, and Sykkuno is rising steadily. In fact, some of these big names recently played Among Us with Jimmy Fallon for a fund-raising stream.
Jimmy Fallon invited Corpse Husband, Sykkuno and Valkyrae to play Among Us
ADVERTISEMENT
Article continues below this ad
Feeding America is a nation-wide hunger-relief charity that is currently helping over 40 million Americans annually. These include 12 million children and 7 million senior citizens.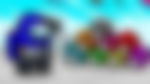 To help this brilliant cause, Jimmy Fallon had invited Corpse Husband, Valkyrae, and Sykkuno to play Among Us. As expected, the live stream event was a colossal hit, and the creators helped in raising a staggering $25,000 for Feeding America.
"To the streamers, I just wanna say thank you so much for what you do because I know about Twitch," exclaimed Jimmy Fallon.
He further added," You guys are pros, and I just wanna thank you. It's awesome to watch." 
The Tonight Show also expressed its gratitude through a recent tweet.
Disguised Toast explains why he didn't attend the Among Us event
Disguised Toast rose to prominence by playing Among Us in 2020. Fans worldwide admire his calm persona and witty gameplays. To everyone's surprise, the streamer wasn't a part of the aforementioned live-stream.
Soon after the event, rumors explaining Disguised Toast's absence from it started floating. While some claimed that he himself denied to be a part of it, others claimed that this was related to Disguised Toast streaming on Facebook Gaming, and not Twitch.
Disguised Toast rejected all such rumors and clarified that it was simply a business-related complication.
ADVERTISEMENT
Article continues below this ad
"I mean, I was invited, but that's fine. It's just the situation, it's just business, and it just didn't have enough room. That's it!" 
All in all, it was great to see online creators and television celebrities coming together for a noble cause. Among Us seemed like the perfect platform to organize this event, and it is safe to assume that the game will continue doing so for years to come.
ADVERTISEMENT
Article continues below this ad