Jimmy Fallon Upsets Fans After Excluding the Sherlock Holmes of Among Us From His Charity Stream
Published 04/07/2021, 3:17 PM EDT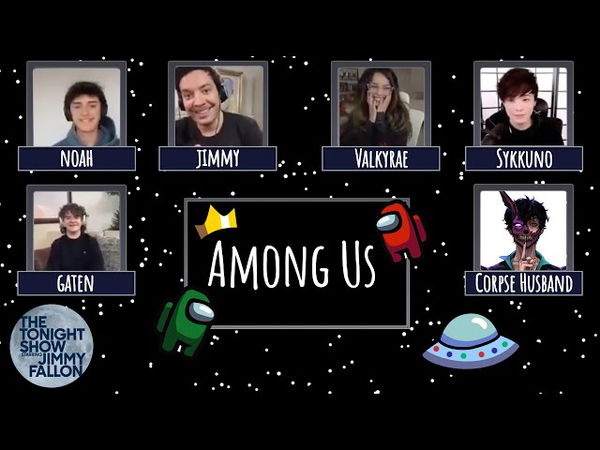 ---
---
The Tonight Show With Jimmy Fallon recently hosted an Among Us stream on Twitch. The talk show host had a star-studded guest list attending his charity event. The participants included actors from the popular Netflix show Stranger Things and the band 'The Roots'. Moreover, it also had popular Among Us streamers Corpse Husband, Valkyrae, and Sykkuno.
ADVERTISEMENT
Article continues below this ad
Unfortunately, the player limit in Among Us restricted Jimmy Fallon from inviting more guests. Naturally, if 3 out of 4 members of the Amigops are attending the event, fans also expected Disguised Toast to show up. Therefore, they felt the absence of Toast throughout the stream.
While the stream was going on, Toast's fan commented on how excluding him was a bad idea. Additionally, they also replied to the highlights of the stream on YouTube and Twitter, expressing their disappointment as the Sherlock Homes of Among Us did not find a place in the charity stream.
ADVERTISEMENT
Article continues below this ad
Was Jimmy Fallon scared of Disguised Toast?
As fans called Jimmy out for excluding Toast, they seem to think that the talk show host was afraid of the Facebook streamer. Disguised Toast has a reputation for being straightforward and sassy. This might not have worked well with the type of event Fallon was hosting.
Disguised Toast is also way too good at the game, while most of the players in the lobby weren't. His high IQ plays make him too good for others, and thus, excluding him was the only logical choice.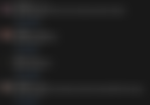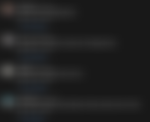 Fans also criticized Jimmy Fallon for not inviting Toast, and some even called for a boycott of the stream. However, being the bigger person Disguised Toast is, he instead asked his audience to support the charity stream.
Not only on YouTube, but fans on Twitter also highlighted how a crucial element of the Amigops was missing from the stream. Even on Twitter, the consensus was that others in the lobby weren't ready for Toast's genius.
They aren't ready to get mind gamed by toast. Gotta ease into that sort of thing.

— HumbleOwls (@HumbleOwls) April 7, 2021
see the problem is that toast should also be on there

— 死 evie (@youdonotexist_) April 7, 2021
Loved your first stream Jimmy! Hilarious to watch everyone being noobs but also good sports about it. Wish Toast could have been there to join the fun but that's ok, I don't think the newbs were ready for his big brain.

— ° (@0Iyza) April 7, 2021
Disguised Toast responds to his exclusion from The Tonight Show
Following Toast's absence from The Tonight Show With Jimmy Fallon stream, fans started speculating the probable reason behind such a move. Many started a rumor that the Facebook streamer actually had an invitation but turned it down since he was busy.
ADVERTISEMENT
Article continues below this ad
Toast cleared the air around his absence from the show by stating that there just wasn't enough room for him. Moreover, he encouraged his audience to watch Fallon's stream to help out his friends by supporting them. Finally, he also clarified that he had never gotten an invite and only came to know about the stream a day before it took place.
Any rumor surrounding Disguised Toast's exclusion from The Tonight Show With Jimmy Fallon is definitely untrue. While he was missed on the stream, it was a huge day for the gaming community as it got recognition on such a massive platform.
ADVERTISEMENT
Article continues below this ad
ALSO READ: Among Us Streamers Pokimane, Corpse Husband, Valkyrae, and Others React to the New Airship Map