"Had To Amputate My Left Arm" – Pro-Wrestler Announces Disheartening News for Fans
Published 11/29/2020, 10:27 PM EST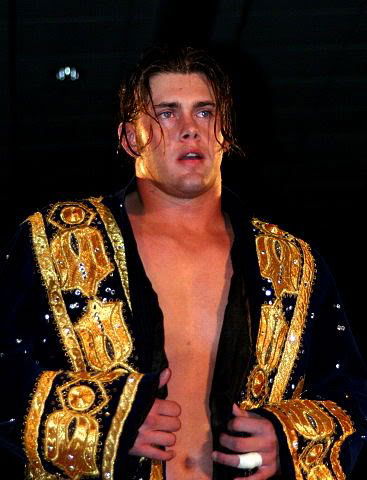 ---
---
James Guffey, better known to wrestling fans as Jimmy Rave, was famous for stealing his opponent's finishing move. The man made a name for himself on the independent circuit, wrestling all the way from North America to Europe to Japan.
ADVERTISEMENT
Article continues below this ad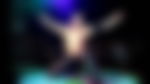 Jimmy Rave retires from pro wrestling
ADVERTISEMENT
Article continues below this ad
Jimmy Rave took to Twitter on Sunday to announce his retirement from professional wrestling. Rave posted a note citing the reason he had to make this decision.
Jimmy noted he had to retire because of an infection that led to his left arm to be amputated above the elbow.
The former ROH and TNA Wrestler thanked everyone from his fans, peers, and wrestlers he's shared the ring with to his mentors and students. He also mentioned how hard it was to type the entire note before concluding by asking everyone to take care of their health.
Jimmy Rave's 21-year professional wrestling career saw him work for many wrestling promotions such as Combat Zone Wrestling (CZW), Full Impact Pro, Dragon Gate, Ring Of Honor, and Total Nonstop Action (TNA) Wrestling. He also competed for New Japan Pro Wrestling in the 2008 Best of the Juniors.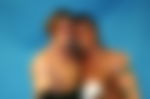 Jimmy's career not only took him to several promotions across the globe, but he also challenged for and defended several championships against the top names in the pro wrestling today, such as CM Punk, Daniel Bryan, AJ Styles, and Tommaso Ciampa. Jimmy Rave once challenged WWE Official Adam Pearce for the NWA Worlds Heavyweight Championship.
Fans react to Rave's retirement
ADVERTISEMENT
Article continues below this ad
Known for drawing crazy amounts of heat as a heel, Jimmy Rave's retirement broke every pro wrestling fan's heart. Fans came ahead on Twitter sharing their thoughts on his retirement.
Woke up to the Jimmy Rave news and it is hitting me harder than I thought. When I first started to really get into indie wrestling, he was one of the first that I gravitated towards. No one got heat like Rave and the Embassy. The way he carried himself in the ring was magical.

— rob (@robdotca) November 29, 2020
This is absolutely heartbreaking and such an awful way to go out for someone I consider a legend of the indies and a huge reason I became a fan again in the mid-2000s. Jimmy Rave is legitimately one of my all-time favorite wrestlers and an inspiration and I wish him all the best. https://t.co/mtnS44SjNV

— Justin AKA Wade Krueger (@WadeKrueger1) November 29, 2020
ADVERTISEMENT
Article continues below this ad
One of the things I really enjoyed about ROH was The Embassy and the work of The Crown Jewel. Jimmy Rave has been one of those guys that know you are seeing a solid worker. Hearing this news definitely sucks. Thank you for what you have given to this business. 🙏🏾 https://t.co/itQ4p8KSzX

— Taurean (@t_mckenz85) November 29, 2020
Jimmy Rave gave a lot to this business. We wish him a good health and luck for whatever goals he aims to achieve. We also hope the professional wrestling business has something for the man that's given so much to it. Kudos to Jimmy Rave for an inspiring career!