Joe Hart: The Loyal Citizen
Published 08/20/2016, 9:08 AM EDT
By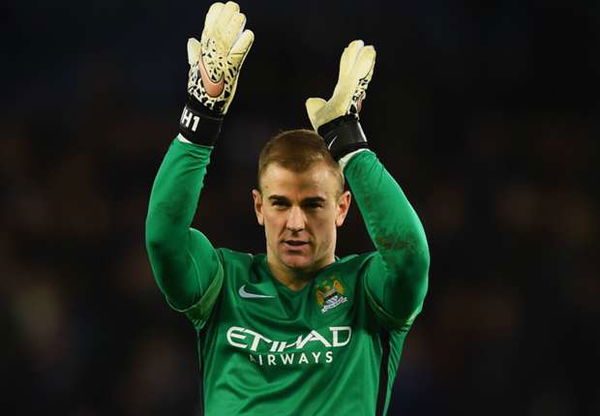 In the world where goalkeepers aren't much celebrated, Joe Hart is the king of unsung heroes in the game of football. Only a few months ago, he would've been on cloud nine- being the second most senior player for England (after Wayne Rooney) and a high profile name for one of the biggest clubs of the world.
ADVERTISEMENT
Article continues below this ad
And now, the 29 year year England international has recently been brutally attacked by his new manager Pep Guardiola. Pep looks forward to have a new number 1 for his club, leaving Hart to the likes of Sevilla and Everton. Guardiola is looking for a "sweeper keeper", to rebuild his team at Etihad. Sadly for the poor Joe, his prolific reign with Manchester City nears an end.
ADVERTISEMENT
Article continues below this ad
Perhaps he doesn't realize what a wall at the goal post Hart has been for his team. Gianluigi Buffon once called Hart as the best goalkeeper in the world. So today we can actually look down to see what Joe Hart has accomplished so far.
Hart started his career with City in 2006 after earning the PFA League Two Team of the Year with his former club Shrewsbury Town. With few season on loan with Tranmere Rovers, Blackpool and Birminghan City, Hart has been a regular in City's playing 11. There aren't many matches where one can recall Manchester City playing and Hart not giving his level best.
One of the most talked about points for the 2010-11 pre-season was whether Hart would be the preferred number 1 for Manchester City. With his team still building up, it was a big gamble for Roberto Mancini to approve a young Joe Hart. And as it now shows, it was one of the best decisions that would lead Hart on a new journey. Hart's' clean sheet against Tottenham Hotspur goes down to the vaults of Manchester City folklore, as it secured his side's first champions league participation.
In their historic 2011-12 season, when Manchester City won their first Premier League title, Joe Hart led the side from the front. He was one of the major reasons that City lost only one match on their home turf, keeping 17 clean sheets in the competition, which earned him the Premier League Golden Glove award for the second time. Although his form continued  to dip in the following season, he still defended his Golden Glove award, despite losing the title to rivals Manchester United.
Near that time, Hart was receiving international acclaim as well. In 2012, John Terry was stripped from the England captaincy, which favored Joe to wear the band for his country. His confident demeanor in Euro 2012 was praised by many. Even though England were knocked out in the quarter finals, he made the most saves in the tournament (19). Hence, Euro '12 was the break though season for Hart, securing his spot as the England No. 1 for years to come.
ADVERTISEMENT
Article continues below this ad
In the 2013-14 season, Manchester City went on to win their second Premier League title in three years. This was one of the best seasons for the side, with Joe Hart being the first choice with the gloves, being a part of 39 fixtures for the side. Hart was selected for his second world cup in 2014, and went on to feature in all of England's matches. Although the team faced an embarrassing early exit from the competition, Hart was the only player who performed "up-to the mark" for his side.
In the season of 2014-15, Hart went on to win his fourth Premier League Golden Glove award. In the side's first ever semifinal clash with FC Barcelona, Hart made a record breaking 10 saves in their return leg.
ADVERTISEMENT
Article continues below this ad
With 350 appearances for the club, two Premier League titles, an FA Cup and two League Cups, one has to feel bad for a star like Hart. Perhaps Joey Barton agrees with this too. The former England International, in an interview with talkSPORT, said, "It is not the club I left. The club I left and the one I watch now are two totally different organisations. The club I played for wouldn't have treated a player that had been a servant for as long as Joe has, in the manner that it has. It is disgusting. He is a full international, somebody who, probably before City took the money, could have gone on to bigger and better things himself but stayed and wanted to be at City."