John Cena is Grateful to The Fans For The Early Success of His Latest Movie Fast and Furious 9
Published 05/24/2021, 7:15 AM CDT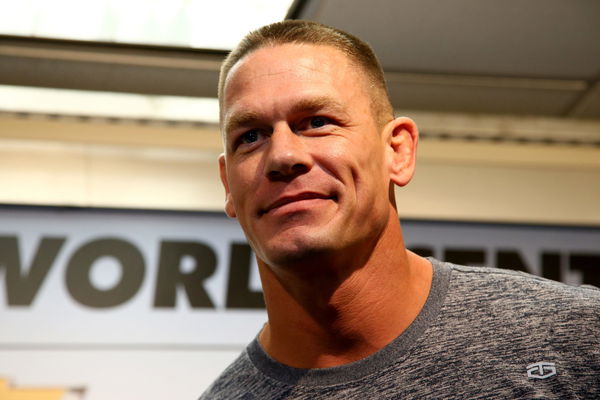 ---
---
For the past couple of years, WWE icon John Cena has slowly distanced himself from the squared circle. Instead, he is focusing on his career in mainstream entertainment.
ADVERTISEMENT
Article continues below this ad
Recently, in his Hollywood journey, John Cena had a huge success. Not only did he bag a prominent role in the Fast and Furious franchise, but the movie also became number one in the world during its international release.
The ninth main installment has released overseas in several countries, including China, Russia, and South Korea. F9 would release on June 25 in the United States. Cena retweeted a video of the cast as he wrote, "Thank you for all the love, and support of a project we all care about so much!"
ADVERTISEMENT
Article continues below this ad
He, along with other cast members, thanked the fans. Cena said in the video, "We're so honoured that you are the first people in the world to experience our movie."
Cena plays the role of Jakob Toretto, the younger brother of the main protagonists Dominic and Mia. Jakob is a high-performance driver, as well as a master thief and assassin. Cena's character is the antagonist of the movie.
The movie is the sequel to The Fate of the Furious (2017). The producers originally planned a 2019 release but postponed it after the pandemic.
John Cena described what it is like to branch out of WWE
After being the face of the promotion for a long time, Cena finally went out of WWE. Apart from F9, Suicide Squad, and other movies, Cena is also the host of the rebooted "Wipe-Out" on TBS.
"To know a lot of people are entertained by it, it gives you the sense of satisfaction like going out to a WWE ring and having a good match," John Cena described the success of the show to Bleacher Report. "Whether it's on television or non-televised or a large amount like at WrestleMania, just to know that the audience that watched were entertained, that's a good plus."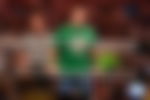 He is happy with the transition to mainstream entertainment from sports entertainment, and he is happy with the current WWE product. Cena is happy that WWE is doing amazing without him.
ADVERTISEMENT
Article continues below this ad
"I want to be where I am and doing what I am, that's why I made that choice," Cena said. "I think it's really special, and we all think they're never going to go on without us. That's not true. It's more reassuring to me to not only see that WWE has a life after me, which is inevitable for sure, but that the life is thriving."
His last match was in WrestleMania 36, where he lost and disappeared after the attack of The Fiend. Since then, Cena had ceased to appear on WWE programming.
ADVERTISEMENT
Article continues below this ad