"ATP Feeds Us": Alexander Bublik Opposes Novak Djokovic's PTPA After Vasek Pospisil Outburst
Published 04/01/2021, 7:03 AM EDT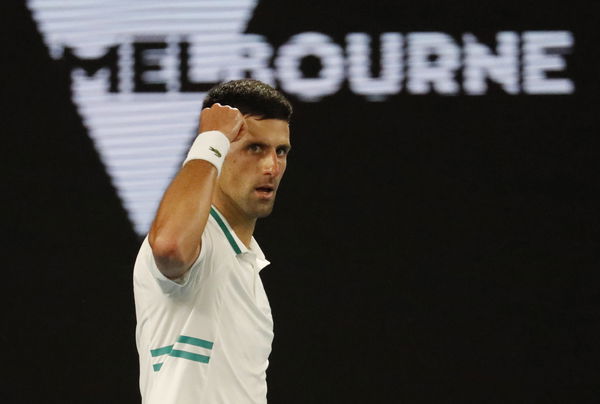 ---
---
Amid all the media noise and social media chatter around Novak Djokovic's PTPA movement, Russia-born Kazakh tennis star Alexander Bublik has spoken up for the governing body of men's tennis, ATP.
ADVERTISEMENT
Article continues below this ad
The continued bad blood between the ATP and Professional Tennis Players' Association was under the spotlight again after the Vasek Pospisil blowout episode.
Alexander Bublik says he is not with Novak Djokovic's PTPA
ADVERTISEMENT
Article continues below this ad
In a mid-match meltdown in Miami, the Canadian tennis star, who is also a founding member of the PTPA along with the Serb, blew his top off and publicly lashed out at the ATP.
Apparently stirred to his depths after a meeting with ATP officials just hours before the game didn't go well, Pospisil let loose a rant against the governing body, accusing it of scuppering his attempts to forge player unity.
He even threatened to sue the ATP.
Big-serving American Josh Isner and veteran Croat star Ivo Karlovic later tweeted support for the under-fire Canadian.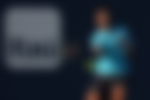 While the former urged his Tour mates to stay united, the latter said the Pospisil's outburst showed the crying need for a "players'-only association".
However, speaking to reporters after losing his quarter-final clash in Miami against rising Italian Jannik Sinner, Bublik said that the ATP gives him his livelihood and he wouldn't go against it.
He added that if the Djokovic-led body can negotiate a better deal and bigger paychecks for players, he was all for it, but he "won't fight for it".
The World Number 44 made it clear that he was not "with PTPA".
Alexander Bublik says Novak Djokovic and Vasek Pospisil have nothing to sue the ATP for
Bublik added, for good measure, that he is happy with what he earns from the sport and doesn't need to pick a fight with the game's administrators for a more lucrative deal.
ADVERTISEMENT
Article continues below this ad
"I enjoy what I make. Of course, if Novak makes me earn more, I'll say 'thank you'. But I won't fight for it," the 23-year-old said.
He added that he doubts if the PTPA has a strong enough reason to escalate matters with the ATP.
"ATP feeds us…I don't see anything that Novak and Vasek can sue them for," Bublik added.
ADVERTISEMENT
Article continues below this ad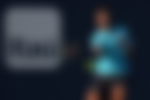 Curiously, Roger Federer and Rafael Nadal haven't aired their views on the matter so far.