John McEnroe and Boris Becker Make Fun of Gerard Pique and Shakira on Davis Cup Failure
Published 01/31/2020, 1:33 PM EST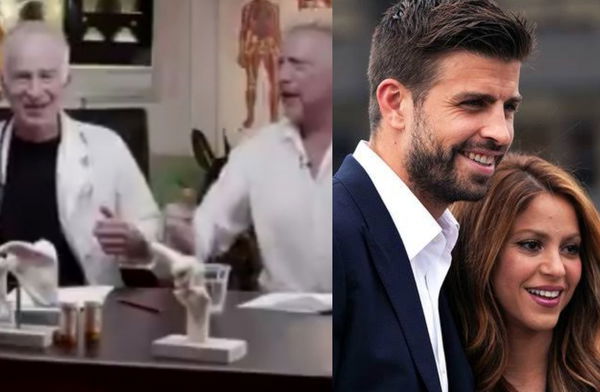 ---
---
Tennis legends John McEnroe, Boris Becker, Mats Wilander and Alex Corretja gathered up to mock F.C. Barcelona star Gerard Pique for failing the revamped Davis Cup, last year. These tennis greats also dragged in Pique's girlfriend Shakira while making fun of him.
ADVERTISEMENT
Article continues below this ad
The International Tennis Federation and Gerard Pique partnered up to revamp the 119-year-old Davis Cup. However, the first edition of the revamped Davis Cup 2019 finished with mixed feelings from the players and the audience around the world.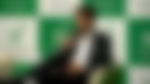 ADVERTISEMENT
Article continues below this ad
McEnroe Teased Gerard Pique for playing at Barcelona until he is 70
The 7-time Grand Slam champion taunted the Spanish soccer star for paying back millions of dollars that he will lose behind the Davis Cup.
"The way I see it, Gerard Pique will have to play at Barcelona until he is 70 to pay back all the millions he is about to lose," McEnroe said in his latest 'Commissioner of Tennis' video for Eurosport UK.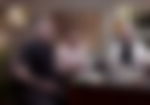 "Don't worry his wife will help," Alex Corretja suggested.
Subsequently, Boris Becker sang a modified version of Shakira's song. "Forever, forever, he is going to play forever," Becker rhymed followed by a chorus.
Davis Cup 2019 Finals shortcomings
World No.1 Rafael Nadal took a dig at the Davis Cup organisers for the poor scheduling of matches. The Spaniard explained that the late-night match finish troubled the players also people who came to the stadium, making everything difficult.
"The only negative aspect of the competition, in my opinion, is we are just starting the last match and it's 12:45 a.m." Nadal said.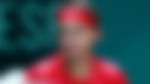 Furthermore, the Broadcasts of the Davis Cup including live streaming were difficult to find or nonexistent for fans in the major parts of the world.
"We had no idea if we had advanced, or even had a chance to advance after we split the singles with Italy in our second round-robin tie," Mardy Fish revealed.
"So even going back to the hotel at 4:30 in the morning after the tie felt a little off. Did it even matter? Were we still in contention, or were we eliminated? No idea." He added.
Attendance was certainly underwhelming at the Caja Mágica tennis complex in Madrid during the one-week event with all three of its stadiums far from full.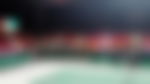 ADVERTISEMENT
Article continues below this ad
While Spain was playing to 12,500 spectators, Djokovic was playing on the next-door court in front of 1,500 people watching.
"This is Novak Djokovic, maybe the greatest player ever. The promoters have to figure out how they get more butts in the seat because you know what? The players actually care about this," Fish added.
ADVERTISEMENT
Article continues below this ad
i don't know who needs to see this, but here's alex corretja, mats wilander, john mcenroe and boris becker dragging gerard pique by singing a slightly modified version of a shakira song pic.twitter.com/b0HzyVWnFe

— isadora (@inspiredbyrafa) January 31, 2020