John Millman Blasts Indian Wells for Preferential Treatment Even During Practice Sessions
Published 03/10/2020, 8:14 AM EDT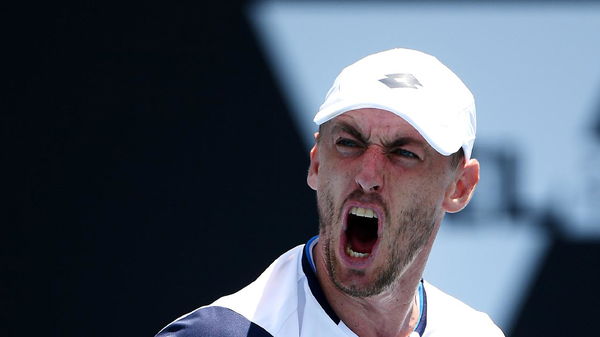 ---
---
As the tennis players readjust to the sudden cancelation of Indian Wells Masters, there is agitation among some players. The ATP officials haven't covered themselves in glory with their handling of the situation. And now, John Millman has brought to light an instance of prejudice against certain players by the event officials.
ADVERTISEMENT
Article continues below this ad
The Indian Wells organizers announced the cancelation of the tournament yesterday. Since it was a last-minute decision, most players were already present in the city. The event organizers made the decision to pay the participants their first-round prize money along with a week's accommodation and access to the practice courts.
John Millman exposes player bias
ADVERTISEMENT
Article continues below this ad
At first glance, this looks like an honorable decision on the organizers' part, but as it turns out, there are certain conditions entailing that. As John Millman found out at his expense, the organizers aren't all too inclusive when it comes to lower-ranked players.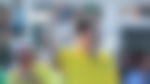 The Aussie player took to Twitter to reveal what goes on behind the scenes.
Meant to hit with a high seed tmrw. That person cancelled today obviously due to there being no tournament on anymore. Informed practice I'd still use time and court as I'm still here. Practice desk said no I don't get that time or court because I'm not a top player or past champ

— John Millman (@johnhmillman) March 10, 2020
The organizers are only so gallant as long as the player in question is a past champion or a top-ranked player. It is absolutely appalling that they harbor such prejudice based on rankings and popularity. If anything, shouldn't it be the other way around?
Even when there's no more tournament the bias is strong… classy

— John Millman (@johnhmillman) March 10, 2020
Would have been me if I didn't tell them they person I was hitting with wasn't coming haha… who knows.. potentially could be empty.. wouldn't be the first time I'd seen it.

— John Millman (@johnhmillman) March 10, 2020
It is just ridiculous that any player should have to face such a bias, especially for time on the practice courts.
In the bigger tournaments, there is a practice of scheduling big players on the main courts. But at least that is somewhat logical given the popularity of certain players. However, to not allow players on the practice courts is simply absurd and unwarranted.
ADVERTISEMENT
Article continues below this ad
Vania King, the American player, had a similar incident she revealed on the thread.
At US Open 11', I was told the same, when I said I won the doubles last year, he said, "doubles doesn't count" 😢

— Vania King (@queen_v21) March 10, 2020
ADVERTISEMENT
Article continues below this ad
BNP Paribas should start keeping the promises they make and certainly stop treating players according to their ranks.
Hopefully, Millman's tweet will bring some much-needed attention to the matter. The players need to keep practicing; Miami Open is still scheduled to go ahead next week, after all.