John Millman Hits Out on Twitter for Comments Against Men
Published 01/31/2020, 6:36 AM EST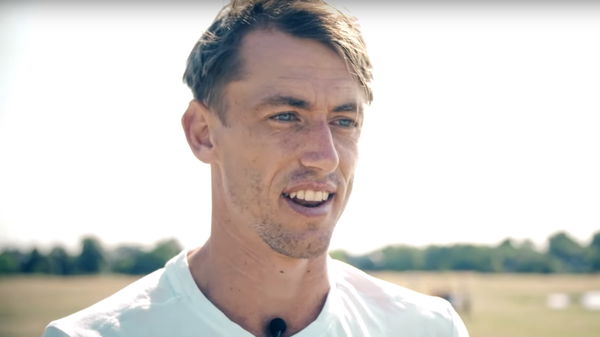 ---
---
John Millman has hit out at a journalist named Mike Carlton on Twitter. Carlton tweeted to express his take after Ashleigh Barty lost in the semi final to Sofia Kenin. In the same tweet, Carlton also posed a question. He asked why Australia's women tennis players are much nicer than their male counterparts.
ADVERTISEMENT
Article continues below this ad
Carlton was all praises for the women tennis players, with the exception of Margaret Court. He praised the women players by saying they had their act together unlike the men.
He was not holding back in his tweet, even using an explicit term to express his views on male tennis players, especially among Australian players.
ADVERTISEMENT
Article continues below this ad
Shame about Ash Barty. But here's a question. Why are women tennis players much, much nicer than the male of the species ?
(Not counting Margaret Court). The women seem to have their act together. The men tend to be dickheads, especially in Australia.

— Mike Carlton (@MikeCarlton01) January 30, 2020
John Millman Replies
John Millman had a heartbreaking exit from the 2020 Australian Open, losing out to Roger Federer. Leading 8-4 in the fifth set super tie-break, Millman was just two points away from beating Federer. He had previously beaten Federer at a grand Slam at the 2018 US Open.
He was quick to call out the journalist over his tweet. After agreeing that their women tennis players were incredible indeed, he went on to tag Carlton's take on the subject as "lazy."
Millman countered the journalist's view by presenting the example of three male tennis players who deserve commendation as well. Firstly, he names Nick Kyrgios, crediting him for the off court charity he has been involved in. He also names Alex de Minaur and Jordan Thompson. He calls de Minaur the brightest young superstar and the most humble man he knows.
It cannot be denied that some players have been somewhat controversial in the sport. The likes of Bernard Tomic and Nick Kyrgios come to mind when you think of controversy. But it is perhaps a bit too harsh to label the male tennis players as "dickhead" in general. As Millman points out, there are many examples of nice, humble and graceful male tennis players too.
ADVERTISEMENT
Article continues below this ad
Alex de Minaur too tweeted out to show support for John Millman.
ADVERTISEMENT
Article continues below this ad
Kyrgios, especially, is a polarizing figure in the sport and is often condemned for being himself on the court. He was, and continues to be a big help in the ongoing efforts of minimizing and recovering from the bushfire disaster that is haunting the continent. He even turned vegan after witnessing the suffering of animals in the disaster.