Join Xbox in Its Six-Month Long 20th Anniversary Celebration
Published 05/13/2021, 3:36 PM EDT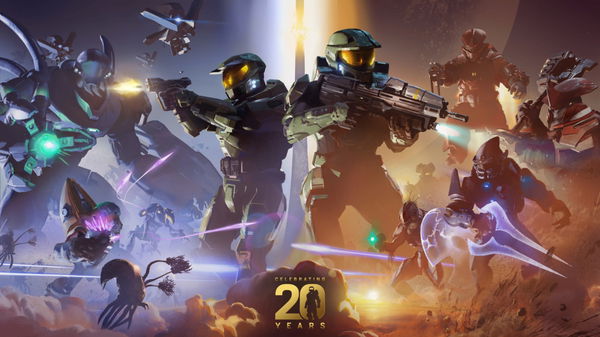 ---
---
From its inception back in 2001, Xbox sure has come a long way. For two decades, this iconic series of consoles from the house of Microsoft has enriched the video game community with exciting titles and franchises. On its 20th anniversary, Xbox is taking players on a trip down memory lane as it makes the community a part of its birthday celebrations. In a dedicated blog post today, Lawrence "Major Nelson" Hryb, the Director of Programming for Xbox Live, explained how it feels to be a part of one of the biggest video game legacies.
ADVERTISEMENT
Article continues below this ad
"Twenty years ago, playing on Xbox meant hooking up your console with three (or more!) cables to a standard definition CRT TV. You had to pre-order the hottest new games and stand in line at your favorite retail shop to pick them up. Games were played in 640×480 resolution, and you only had 8GB of storage and 64MB of memory to enjoy them with. And you either played alone or with a friend sitting next to you on the couch."
This is sure to bring a nostalgic tear to the eyes of old-school gamers as they come to terms with how much the entire aspect of gaming has changed over the years. Starting from the first Halo title to the anticipated Halo: Infinite, the community has grown into more of a family. Therefore, to celebrate its 20th birthday, Xbox insists that its family be there.
ADVERTISEMENT
Article continues below this ad
Further reading: Fortnite Wild Week 2: Make Way for Fish Fiesta
Celebrate the 20th anniversary of Xbox with #Xbox20 until the 14th of November
ADVERTISEMENT
Article continues below this ad
Share how much Xbox means to you on your social media handles with the hashtag #Xbox20. As the official blog post says,
"We'll be asking loads of questions on Xbox social channels and spotlighting your answers through November 15, so keep an eye out."
In addition to this, you can proclaim your love for these consoles with the first wave of official 20th Anniversary items on the Xbox Gear Shop. Furthermore, players can get free Xbox and Halo wallpapers. If you are a fan and you know it, you absolutely cannot miss the 20th Anniversary FanFest. To register for the fun-filled ride, click here.
ADVERTISEMENT
Article continues below this ad
The celebration can never be complete without the roster of iconic titles that have shaped up the history of Xbox. As part of the celebration, the console has made a collection of titles that is sure to take on a trip down memory lane. And this is only part of the birthday roster that awaits the community. There will be more information available later this year, as NOvember 15 approaches.
What are you still here for? Get on your beloved console and wish Xbox an advanced happy birthday!
Trending Stories