"There's a Big Chance He Could Break My Jaw"- Jon Jones On Why He Needs Big Pay Against Francis Ngannou
Published 04/02/2021, 4:42 PM EDT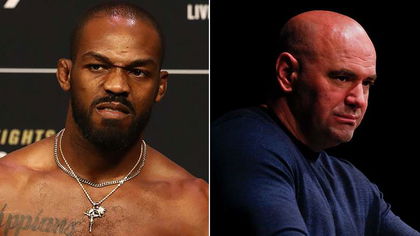 ---
---
Former UFC Light Heavyweight Champion Jon Jones is certainly feeling like he's on stranger tides in his relation with UFC and Dana White. He feels he is not being respected enough for what he has done.
ADVERTISEMENT
Article continues below this ad
He would be content with going somewhere else if they released him from his contract. All said and done, he still hopes there's still some light visible from the tunnel of darkness.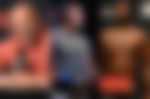 ADVERTISEMENT
Article continues below this ad
What is Jon Jones' dilemma?
Jones has vented his opinion time and time again since this past Saturday when Francis Ngannou knocked out Stipe Miocic at UFC 260 to claim the title.
With his agenda being quite simple: he wants a better pay scale for his move to the heavyweight division. He is still firm on his position to move up the division ladder but is disappointed that UFC has let him down.
Jones believes Ngannou to be scary and opines that fighting him should come at a reasonable price. He said, "Francis Ngannou is scary. There's a big chance he could break my jaw. I'm OK with that.
"As a fighter, I've whooped enough a** that if someone eventually gets me, then we all have our day. I'm OK with that. But that should come with an increase in pay".
Jones believes his fight with Ngannou would fetch UFC blockbuster numbers financially, as pay-per-view numbers will surge dramatically. It will be an understatement if someone says Jones is not looked upon as an underdog against the mighty Ngannou.
What's next for Jones?
If we look at Jones' career, he can claim his name to be taken in the same breath as those considered as greatest. He had an impeccable record prior to announcing his move to the heavyweight division. He has one of the best IQs in UFC while he's fighting.
The former light heavyweight champion has worked hard in preparing for his dream move to the upper division. He certainly deserves to put his interests forward.
Though he believes UFC has been making a mockery of his demands. He is also not at all amused with Dana White's subtle digs aimed at him. Although, he still believes UFC will find a way out soon and give him his due.
ADVERTISEMENT
Article continues below this ad
It's a back-and-forth game for the time being between either party. It's not the first time that pay-related issues have boiled up in UFC, and it won't be the last time either.
But as a fan of this sport, one would really hope that everything settles down quickly and we all get our dream matchup of Ngannou vs Jones. What do you make of this situation?
ADVERTISEMENT
Article continues below this ad