Jorge Masvidal Compares Nate Diaz With Conor McGregor
Published 09/12/2019, 6:02 PM EDT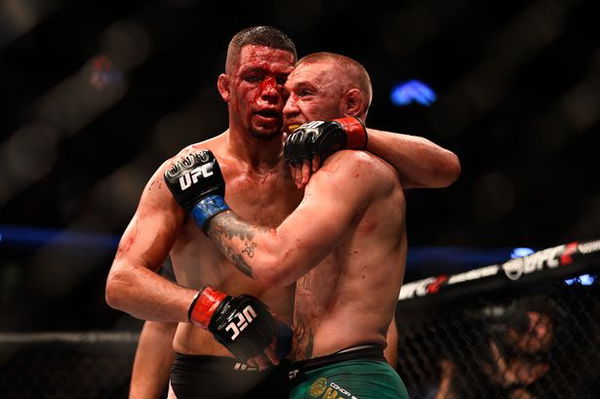 ---
---
Jorge Masvidal is going to face Nate Diaz for the " Baddest Mother ******" title in the main event of UFC 243 at Madison Square Garden. Years in the making, and now we got one of the Diaz brothers facing the goon from Miami, Jorge Masvidal. Going into the fight it seems both the fighters have tons of respect for each other. However, not so long ago, masvidal also called out Conor McGregor after his win against Ben Askren.
ADVERTISEMENT
Article continues below this ad
When asked about a comparison between Nate Diaz and Conor McGregor, Masvidal said:
"Conor has got two belts, Nate has got no belt in UFC. But if we comparing them to each other, I thought Nate won both fights."
ADVERTISEMENT
Article continues below this ad
Nate Diaz became a sensation when he called out Conor McGregor. Diaz submitted McGregor in their first encounter, shocking the world. However, in the rematch, McGregor avenged his loss against Diaz in one of the closest fights of UFC history. McGregor won the fight via split decision, but many believe Diaz won that fight too.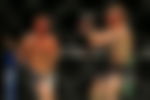 Well, Jorge Masvidal agrees with the people who think Diaz won both the fights. Recently on ESPN, Masvidal gave his opinion on the second fight between Diaz and McGregor and said:
"The first one it was clear, he tapped him and the second one it was a decision. I thought he won that one as well. I was there live. I felt Nate won that fight."
Reportedly, Nate Diaz made his comeback after three years of long layoff against Anthony Pettis. After beating Pettis, Diaz called out Jorge Masvidal. This fight is the most anticipated fight of the year as UFC is going to make a title for this fight.
ADVERTISEMENT
Article continues below this ad
Both Masvidal and Diaz recognizes the hard work their opponent for the next fight has put in throughout the years and they seem to have mutual respect for each other. Masvidal praised Nate Diaz by saying:
"Tons of respect. No allegations of steroids. Dude comes to fight. He has got outpointed before in the past. But his will never been in question. he has never given up in the fight or taken a step back."
It seems all respect between these two for now. However, it's safe to say that both Jorge Masvidal and Nate Diaz will step into that octagon at MSG with some bad intentions.
ADVERTISEMENT
Article continues below this ad