Jorge Masvidal Gets Trolled for Sharing Fake Kurt Cobain Quotes
Published 05/18/2020, 6:43 AM EDT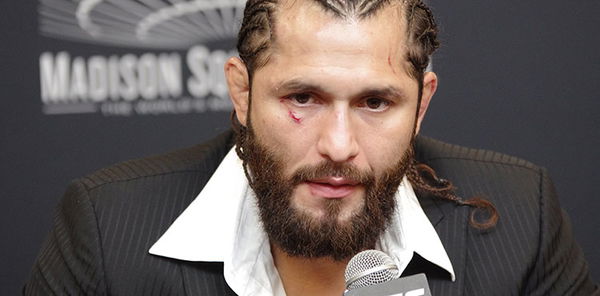 ---
---
Screenshots of a quote wrongly attributed to alternative rock band Nirvana's frontman Kurt Cobain are flooding social media. Celebrities, too, are sharing the screenshot extensively, including UFC's very own Jorge Masvidal.
ADVERTISEMENT
Article continues below this ad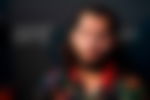 "Gamebred" took to Twitter to share the image as it escalated in popularity.
ADVERTISEMENT
Article continues below this ad
Apparently, according to the image, Kurt Cobain said in 1993,
"In the end I believe my generation will surprise everyone. We already know that both political parties are playing both sides from the middle and we'll elect a true outsider when we fully mature. I wouldn't be surprised if it's not a business tycoon who can't be bought and who does what's right for the people. Someone like Donald Trump as crazy as that sounds."
What's interesting to note here that Masvidal ended his Tweet with #qanon. The 'QAnon' is a conspiracy theory that President Trump's followers brought to life.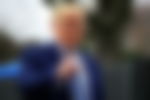 According to this theory, many liberal Democrats and famous personalities such as Hollywood celebrities engage in international child sex-trafficking. Moreover, they believe that President Trump will bring this out in the open.
Travis View is a Washington Post journalist who has researched about QAnon thoroughly. According to him, the basis of the theory is that:
"There is a worldwide cabal of Satan-worshiping pedophiles who rule the world, essentially, and they control everything. They control politicians, and they control the media. They control Hollywood, and they cover up their existence, essentially. And they would have continued ruling the world, were it not for the election of President Donald Trump, who was elected to put a stop to the cabal, and whose struggles behind the scenes are being revealed by "Q"." [Excerpt from Wikipedia]
Are the screenshots that Jorge Masvidal posted fake?
As soon as the quote surfaced on social media, researchers dove deep in order to figure out the source. However, they could not find the same.
Consequently, this led researchers and investigators to try and figure out the truth behind the quote. Luke Thomas immediately replied to Gamebred with an article from Reuters, which proves that the quote is fake.
ADVERTISEMENT
Article continues below this ad
Piggybacking on this as a former music journo, everything I know about Kurt Cobain leads me to believe that he would have absolutely despised everything that Trump stands for nowadays.

— John Balfe (@JohnBalfe) May 17, 2020
Reuters' fact-checkers claim that the quote is false. Apparently, one of Nirvana's managers, Danny Goldberg, wrote an article for The Nation in reference to the quote back in 2018.
ADVERTISEMENT
Article continues below this ad
"As one of Nirvana's managers when Kurt was alive, I know that the quote is not only made up but it is also a grotesque perversion of Kurt's beliefs. He often differentiated Nirvana from more overtly political punk bands like Dead Kennedys and Fugazi, but Kurt was unambiguous about where his political sentiments lay and, although he identified with anarchist imagery in some contexts, Kurt had no problem making choices at election time."
Do you believe Jorge Masvidal was right to share the quote?
Enjoyed reading this article? Download our exclusive app to get 24x7 coverage, latest memes and social media banter. Click here to download.