Jorge Masvidal Makes Fans Chant Colby Covington is a "P***Y" at UFC 244 Press Conference
Published 09/19/2019, 9:05 PM EDT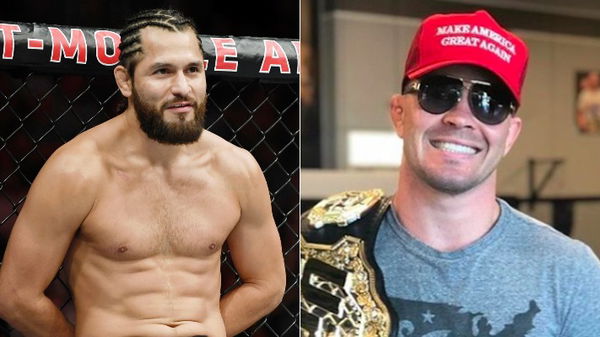 ---
---
Colby Covington and Jorge Masvidal are done with their friendship as both of them have fired some shots at each other in the recent past. it started with Covington mocking Masvidal on social media for calling out Usman for a title fight. Covington also laid out the reason for which he doesn't see Masvidal as a friend anymore.
ADVERTISEMENT
Article continues below this ad
Responding to Colby, Masvidal has not only told his side of the story but also threatened Covington with an altercation since they are in the same gym.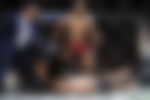 ADVERTISEMENT
Article continues below this ad
Well, Colby Covington was supposed to fight Kamaru Usman for the welterweight title after his win against former champion, Robbie Lawler. However, the title bout fell apart since Covington was not happy with the money offered by UFC for that fight. He has even called UFC negotiation "Slave Labor Negotiation" after the fight fell apart.
Dana White revealed his side of the story and said:
"Obviously you heard my saying in interviews after that fight that was the fight i was going to make. Colby Covington can say whatever he wants. We make fights for living that's what we do. We go after guys and say this is next, this is the date. Do you want the fight? He wanted more money to fight with Usman. This is the second time he has done it. He had a fight in Dallas too.He turned down Tyron Woodley too. you either want to fight or you don't. When Colby Covington is ready to fight he will let us know."
ADVERTISEMENT
Article continues below this ad
It's safe to say that irrespective of the gimmicks Colby Covington plays outside the octagon fans want to see him compete inside the octagon. There is not title fight in the welterweight division at the moment because Colvington did not accept the fight against Usman.
Well, when Covington was brought up during the press conferrence for Diaz vs Masvidal, the fans chanted "P***y" and Covington's former best friend. now turned rival, Jorge Masvidal chanted chanted the same.
Not only that when asked about the fight between Colvington and Usman, Masvidal replied: "Who are those guys?"
ADVERTISEMENT
Article continues below this ad
At the moment, the only fight that makes sense for Covington is the title fight against Kamaru Usman. However, we may see a fight between Jorge Masvidal and Colby Covington soon considering the way things are getting heated between the two.