Jorge Masvidal Wants to Fight Nate DIaz and Conor Mcgregor, says "Will take the Nate's Fight in a Heartbeat"
Published 08/16/2019, 1:23 AM EDT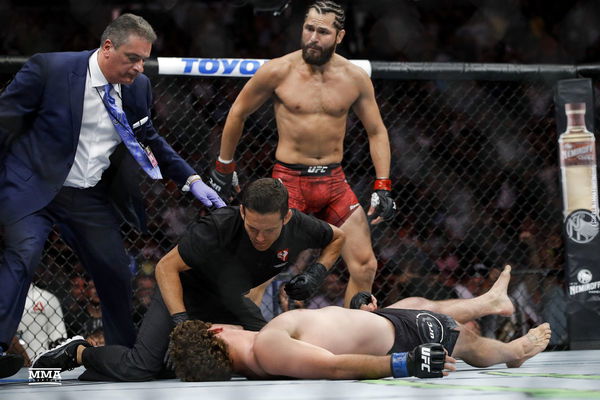 ---
---
Jorge Masvidal is right now riding the waves of popularity after two huge knockout victories. Jorge Masvidal first knocked out Darren Till in Manchester and then fought Ben Askren on UFC 235. And the result was even more devastating for Jorge's opponent. Masvidal knocked Ben Askren out in 5 seconds, setting the record for the fastest knockout in UFC history.
ADVERTISEMENT
Article continues below this ad
However, the path ahead of Masvidal has been unclear. With Colby Covington winning his fight against Robbie Lawler in a dominating fashion, Colby secured his position for the title fight against the current welterweight champion Kamaru Usman. There have been speculations that Masvidal is going to fight Leon Edwards but financially it does not favor Masvidal since Masvidal is looking for big fights and Leon is not that big of a name in UFC yet despite his eight-match winning streak.
There have been some wild names on the table for Masvidal too. Conor Mcgregor and Tyron Woodley are to name a few. However, Dana White seemed uninterested in a fight between Conor and Masvidal since Conor is way smaller than Masvidal as a lightweight. In addition to that, most recently in an interview with ESPN, Nate Diaz mentioned that he would be much more interested to fight Jorge Masvidal than fighting Khabib or Kamaru Usman because Masvidal has been knocking people out.
ADVERTISEMENT
Article continues below this ad
Jorge Masvidal was asked about Nate Diaz's fight in an interview before UFC 241, and to that, he replied that he would take the fight in a heartbeat. He said that Nate's style of fighting is very intriguing and Nate will come for war and try to hurt him badly. Masvidal said
" A guy like Nate will try to rip my head off and he is gonna try to take my soul"
Agreed, UFC assured Masvidal a title fight after Ben Askren. However, the Diaz vs Masvidal fight was always in the wishlist for the UFC fans. First, we wanted to see a match between Nick Diaz and Masvidal since both of them were charismatic and have a similar fight or die mentality, and now it's Nate that may fight Masvidal.
ADVERTISEMENT
Article continues below this ad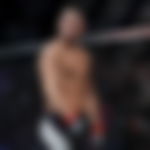 Apart from Nate Diaz, Jorge Masvidal also showed interest in a fight with Conor Mcgregor. He also mentioned that he doesn't want to get touched by Conor's notorious left and fights as these keep him motivated.
ADVERTISEMENT
Article continues below this ad
However, when asked about a fight with Leon Edwards, Masvidal didn't show any respect to the eight-match winning streak of Edwards and said Edwards is not popular at all in UFC.
It's not official yet who is going to fight Masvidal next but with the last two emphatic knockout victories, it can be assured that big things are coming for the Masvidal.