Jos Verstappen Defends Son over Ocon Incident
Published 11/14/2018, 1:16 PM EST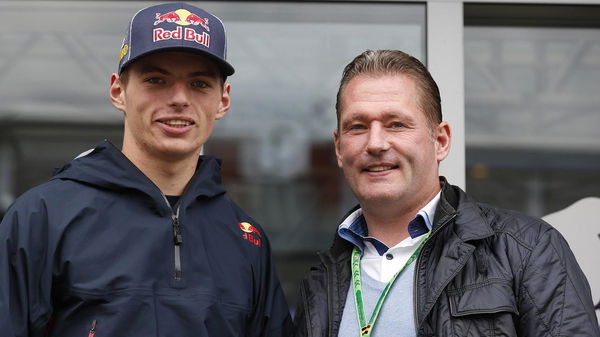 ---
---
Jos Verstappen has defended his son in the wake of the Brazilian grand prix.
ADVERTISEMENT
Article continues below this ad
Many have criticised the way Red Bull driver Max Verstappen physically accosted Esteban Ocon after being taken out of the lead by the lapped Frenchman.
"Maybe what Max did was not good," Jos, who took out Juan Pablo Montoya from the lead of the Brazilian grand prix in 2001, told De Telegraaf newspaper.
ADVERTISEMENT
Article continues below this ad
"But I fully understand what he did. He was robbed of victory and then Ocon so stupidly stood there and grinned," Jos said.
"We should not make it bigger than it is," he continued. "Football players do that to each other every weekend and Max is professional enough not to beat up anyone.
"I think he was really holding back but it was good that people were standing around him," Verstappen Sr added.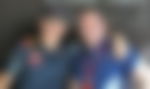 For the uninitiated, Max was leading the 2018 Brazilian Grand Prix when he came up to lap Force India's Ocon. The Dutchman passed Ocon with ease on the main straight.
However, according to Ocon and Force India's account, the Frenchman was faster. Since he was on fresher tyres, he was cleared to try and unlap himself.
ADVERTISEMENT
Article continues below this ad
Unfortunately, nobody told Verstappen that, and Ocon attacked the unsuspecting Red Bull. The Force India managed to dive round the outside, snatching the inside of the next turn.
But, Verstappen moved to the inside, clearly under the impression that he had cleared Ocon. However, he was in for a nasty surprise and the two tangled.
Barely a couple of seconds later, a gleeful Lewis Hamilton snatched the lead, having had a front row seat to the action. From then on, it was a calm Sunday drive for the Briton. In the process, Mercedes wrapped up the constructor's championship.
ADVERTISEMENT
Article continues below this ad
Coming back to Verstappen, the incensed Dutchman stormed over to a grinning Ocon and gave him a piece of his mind. It soon turned into a one-sided shoving match with Verstappen not holding back.