Jose's Downfall: Blues right to sack Mourinho?
Published 12/18/2015, 2:14 AM EST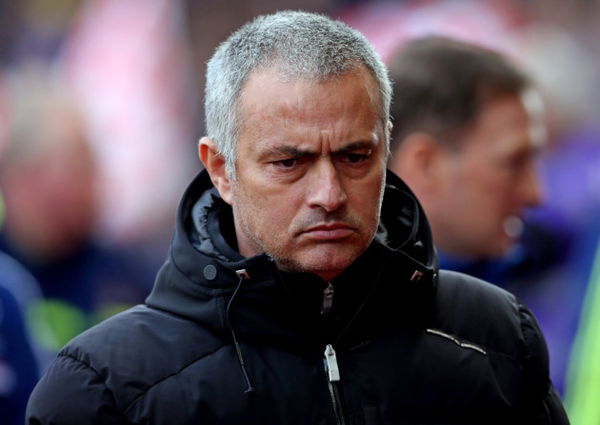 Eight league titles in four different countries, two UEFA Champions League titles, a UEFA cup win and numerous domestic cup competitions along with uncountable individual honors, all in under 11 years of Football Management,  Jose Mourinho is aptly described as one of the best managers in the World of Football. In the 1990s, Mourinho worked as an 'interpreter' for Sir Bobby Robson at Sporting CP, FC Porto and then FC Barcelona to becoming a full time coach himself in the year 2000 at Benfica FC. However he first made an impact at the European stage during his 2 year tenure at FC Porto between 2002-2004, winning the league twice and the UEFA Champions League in 2004. This was followed by his first tenure as Chelsea's Head coach which also proved to be quite successful, with Chelsea winning two back to back titles under him, until he was sacked after a three and a half years association with Chelsea.
ADVERTISEMENT
Article continues below this ad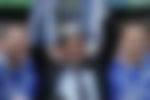 Fast forward 6 years and two successful stints in Italy and Spain, Mourinho swallowed his pride and once again agreed to become Chelsea's Head Coach. At the time, both the Chelsea Executives and Mourinho thought that it is in the best interest of the Club and their association would last for more than a decade, with Mourinho publicly stating that he came back to Chelsea to 'build a dynasty' and that he is 'here to stay'. Failing to win the Title in his first year, Mourinho quickly identified the areas for improvement and brought in players like Diego Costa and Cesc Fabregas. It proved to be a highly beneficial move for Chelsea, as they comfortably won the title with 3 games to spare. Then came the 2015/16 season, and Chelsea were once again the favourites to win the title. Jose decided not to change a lot of the squad, and trust the same bunch of players he had at his disposal the previous season. Along came the pre season and Chelsea failed to win even a single game in normal play. This was just a sign of more terrible things to come.
ADVERTISEMENT
Article continues below this ad
Losing it with Eva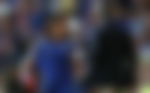 8 August 2015, and the first day of the 15-16 Premier League season. Chelsea drew 2-2 against Swansea with Thibaut Courtois receiving a red card for a mistimed tackle on Bafetimbi Gomis. However none of this made the headlines that day. It was rather a club physio being accused of lacking sense because she merely performed her duty by treating an injured player lying on the pitch. Also, Mourinho allegedly screamed 'son of a bitch' aimed at Eva Carneiro. This, in the eyes of many was Mourinho's own way to defend himself and his team and was not appreciated by many of the fans and critics alike. It only stirred more problems and controversies for Jose rather than solving any.
Embarrassing the club captain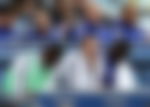 The second gameweek of the season and its Manchester City v Chelsea. The holders are losing 1-0 at half time and Jose decides to substitute his captain at half time. Many would feel that this is not such a big issue since a manager can decide to change the team's shape and tactics whenever he wants, however those who know about Jose Mourinho's style would certainly state that there is a problem. Jose is one of those managers who sticks with the same starting 11 week in week out and getting dropped from a Mourinho team certainly means that something is not right. It can be a message for the player to improve or a message for the team that no one, despite their stature in the club is safe. This however did not go well with John Terry who has been one of Mourinho's closest allies. It only resulted in hampering their relation, and was the beginning of Mourinho losing the dressing room.
Disagreements with Eden Hazard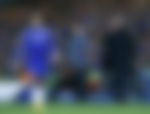 Jose Mourinho has always been a big fan of Hazard and has immensely contributed in his development. He even claimed that Eden Hazard is better than Cristiano Ronaldo. During the 2014-15 season, Chelsea started off brilliantly, playing with flair and absolutely demolishing any team coming their way. During the later half of the season, Chelsea once again started playing a defensive brand of football, but it wasn't much of a problem for the players because they were getting the results and they wanted to win the Premier League title without risking too much.
However, this season has been different. With shambolic Chelsea performances and likewise results, it seemed as if Chelsea are playing without any game plan. Their strikers do not pop up in the box and are mostly found on the wings, their defenders losing a lot of one on one battles and the midfielders failing to be incisive. Hazard continuously asked Mourinho to play him in a free role rather than curbing him and forcing him to play in a rigid system where rather than take on defenders, he has to concentrate more on tracking back every single time Chelsea loses the ball. Even though, it is a manger's decision, Mourinho should have at least tried once to allow Hazard and other flair players more freedom because the results were not going in their favour anyway.
Costa Controversies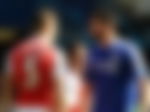 Diego Costa is certainly one of the best strikers in Europe, that is when he is interested in playing. Costa has always been known to get physical with the defenders and get a little mischievous, picking up odd fights and arguments. Last season he got punished on a number of occasions, but managed to score 20 goals which is a good return in the premier league. This season he has only scored 3 goals so far but has made the headlines only for the wrong reasons. Unfairly pushing defenders, provoking a reaction from the opposition, stomping them, tripping them, Costa did everything but score a goal. His attitude worsened day by day and Mourinho did nothing to set him straight. In fact, Mourinho kept praising Costa and signifying his importance. At a certain point it seemed as if the highly controversial Mourinho, wanted Costa to keep stirring controversies himself. Costa looked like a reflection of Mourinho on the pitch. After a certain point however, Mourinho started criticizing Costa's performances, asking him to make more runs behind the defenders and appear more in the penalty area. Mourinho also dropped Costa for a few games, and it only caused Costa to react by throwing a bib at Jose during the 0-0 draw against Tottenham. John Obi Mikel who has been with Chelsea for over a decade, yet sparingly picked by Mourinho appeared to have laughed at the incident. All were signs of Jose losing the confidence and trust of his players.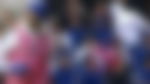 'Big Players' underperforming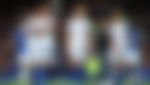 A lot of Chelsea's success last term was down to a core of players. Nemanja Matic, Cesc Fabregas, John Terry, Branislav Ivanovic, the highly underrated Cesar Azpilicueta, everyone in the team gave it their all and played at their highest level. Costa immediately made an impact on the premier league, scoring 7 goals in his first 4 appearances in a Chelsea shirt. Willian became a machine, working tirelessly week in week out, Oscar created well, as well as defended well. Nemanja Matic was an absolute wall in the midfield and Cesc Fabregas alongside him was the creative force, capable of working magic in the blink of an eye. The Chelsea defence was solid and compact and also managed to score over fifteen goals put together. All of them have gone missing this season. Each of these players have struggled to hold their own and have let themselves and their team down. Chelsea no longer look like a team playing, but a bunch of 11 individuals with the same opponent.
Arrogance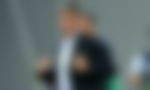 After every single defeat, Jose always defended himself and his tactics. Not even once has Jose been ready to accept that his tactics and team need to be refined. Up to a certain stage, Jose kept on defending himself and his team. This might have had something to do with his coaching style, but after a certain point, he only defended himself. He even went on to say that 'the players betrayed him'. Jose might have tried everything in his power to get Chelsea out of the mess. One on one meetings with players, boosting their confidence, playing mind games, making them work harder, anything that a manager can think of, yet he failed to turn the season around. For the players, he was just another arrogant figure rather than a person who they respect and are ready to put their bodies on the line for.
Is sacking Mourinho the right decision ?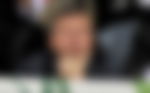 ADVERTISEMENT
Article continues below this ad
Since the first day of this season, nothing good has come for Chelsea apart from the fact that they managed to qualify for Champions League last 16, a really big achievement for the reigning English Champions. They were eliminated from the Capital one cup by Stoke and have suffered 9 defeats in the League. Sitting 16 in the table after 16 games with 3 wins and 9 losses, Chelsea are in a state where they should be worried, worried a lot. Finishing in the top 4 is impossible barring a miracle, hence the only way for Chelsea to play in the UCL next season is by winning the Champions league this term, which also seems a task too big for this Chelsea team. The players attitude and performances and the mangers recent behavior all indicated that there is something terribly wrong at the bridge. Much like Real Madrid, Jose managed to create a toxic environment for the players and employees to work in. Nothing that Mourinho did seemed to work and the problems increased day after day.
The owner himself has not been happy with the results and also the brand of football that Jose had to offer. When Jose signed for his second tenure at Chelsea, he promised a stylish brand of football along with results and developing players from the Chelsea academy. He did try to deliver on that promise, playing with flair and power during the first half of the 2014/15 season, but eventually reverted to a much more defensive setup, just grinding our results. Jose also made a promise in public to hand youngsters like Ruben Loftus Cheek an extended run in the first team, but as it turned out, he only afforded him 45 minutes on the pitch. With Mourinho not delivering and the tensions inside the dressing room rising, it is in many ways a good decision for Chelsea to sack their most successful manger in their 110 year history. Mourinho has once again proven that he is not a manager for the long term.
What's next for Chelsea ?
ADVERTISEMENT
Article continues below this ad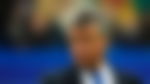 With Jose being sacked, Chelsea need to find a replacement quickly. A number of top managers including Guus Hiddink and Carlo Ancelotti have been cited as possible replacements for the Portuguese. This time around, Roman should be looking for a manager who is ready to take Chelsea to the next level rather than look for a quick fix, someone who would nurture the academy players, deliver the brand of football that Abramovich craves and could stay with Chelsea in the long run.