Judy Murray Opens Up on Andy Murray's Participation at Australian Open 2021 Amid COVID-19 Fiasco
Published 01/20/2021, 11:07 PM EST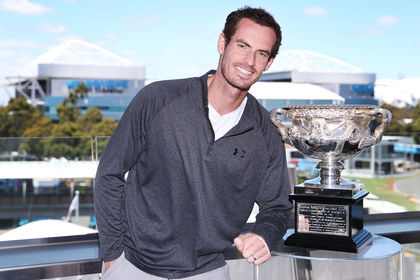 ---
---
British professional Andy Murray had suffered a huge blow ahead of the Australian Open 2021. He was tested positive for the coronavirus, and so, he couldn't travel for the 'Happy Slam'. However, Andy's mother, Judy Murray, shared some good news regarding his condition.
ADVERTISEMENT
Article continues below this ad
The 33-year-old had been looking forward to participating in Melbourne Park. Andy was even confident that he would bring better results this year. But the worst-case scenario came to the surface, and everything changed for Andy.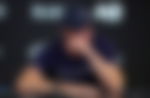 As per the standard principle, the 3-time Grand Slam champion stayed in quarantine for two weeks. And in addition to that, he also couldn't train at all. According to Judy, he's in a much better condition now.
ADVERTISEMENT
Article continues below this ad
"He's doing okay," Judy said. "I think he gets out today so he can resume some training. And then, of course, it's a question of waiting and seeing whether he is able to fly out to Australia and take part. Nobody knows the answer to that one yet."
Since there is no clarity on whether he can participate in the tournament, Andy's plans have been put on hold. But there is said to be a slight possibility of him traveling to Australia on January 28.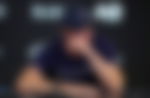 Andy Murray will want to play the Australian Open 2021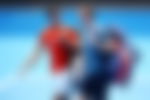 The organizers of the opening Slam have set up rigorous bubble protocols to contain the spread of the virus. And considering their adherence to safety, chances of Andy playing become uncertain.
The only thing in favor of the former World No. 1 is time. Due to the pandemic outbreak, the Australian Open got delayed two-weeks from the scheduled date to February 8. This provides Andy ample time to make his travel to Australia possible.
ADVERTISEMENT
Article continues below this ad
Judy, who is in touch with her other son Jamie Murray in Australia, revealed the bubble life. She said that he is one of the fortunate ones to have been on a clear flight, and hence, he can train.
"He gets a knock on the door at half-past 6 in the morning, he can walk across to the court, he can practice for a couple of hours, he can do 90 minutes of the gym, and 60 minutes of food. And then walk back to the hotel and he's back in his hotel room for half-past 11. And that's him in for the rest of the day," Judy said.
Hopefully, 'Fighter' Andy will be allowed to compete for the Australian Open title. In case he's not, it'll be a significant opportunity missed for him.
ADVERTISEMENT
Article continues below this ad
WATCH: Novak Djokovic Puts up a Special Moment for Two Adelaide Fans