Jules Bianchi passes away at 25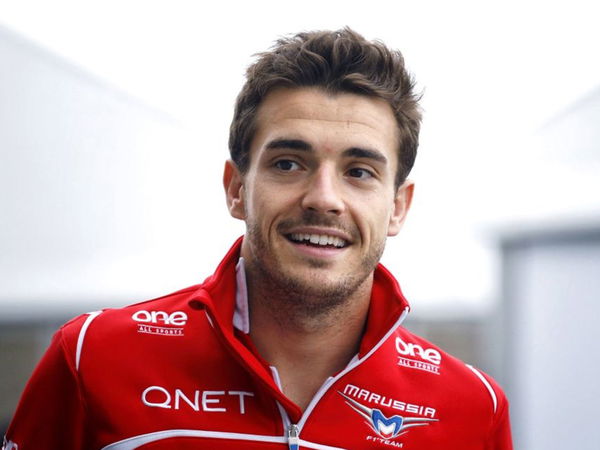 On 18 July 2015 at approximately 1:45 AM GMT, when the tragic news was announced. French Formula One Driver, Jules Bianchi, 25 finally succumbed to his injury sustained at the 2014 Japanese Grand Prix after a near Ten month long struggle. He has been in a medically induced coma since his accident.
America's Favorite Video Today
A statement was realised by his family, who were at his side throughout.
"Jules fought right to the very end, as he always did, but today his battle came to an end," Bianchi's family said in a statement.

"The pain we feel is immense and indescribable. We wish to thank the medical staff at Nice's [Centre Hospitalier Universitaire] who looked after him with love and dedication.

"We also thank the staff of the General Medical Center in the Mie Prefecture (Japan) who looked after Jules immediately after the accident, as well as all the other doctors who have been involved with his care over the past months.

"Furthermore, we thank Jules' colleagues, friends, fans and everyone who has demonstrated their affection for him over these past months, which gave us great strength and helped us deal with such difficult times.

"Listening to and reading the many messages made us realise just how much Jules had touched the hearts and minds of so many people all over the world."
ADVERTISEMENT
Article continues below this ad
Bianchi hailed from a family of racers, so it would be surprising to see him in any other sport or field. Prior to joining Formula One, he competed and performed well in Formula 3 Euro Series, Formula Renault 3.5 Series and GP2.
The Driver, a close travelling companion of Fernando Alonso started his Formula One career as a test driver for Ferrari and then Force India. He was also a part of the Ferrari Driver Academy. He began to race with Maurussia from 2013, and the 2014 Monaco Grand Prix saw him finish 9 to secure the team's first (and till date) points in the constructors championship. Little did he know, those points would actually help save his team from Bankruptcy towards the end of the 2014 season.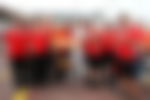 At Suzuka during the Japanese Grandprix, there were heavy rain as a Hurricane made landfall on the day of the race. While it missed Suzuka, the rain form the northern edge of the storm was to hit the track. When Adrian Sutil had crashed on lap 42, a crane was brought out to remove his car. With Yellow flags being shown, Bianchi who had lost grip in his rear tyres, slammed into the marshals tractor that was lifting Sutil's car. He was unconscious when the first respondents came to help. He was evacuated to Mie Prefectural General Medical Center, by Road under police escort.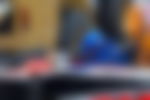 The race was subsequently red flagged. No driver really wanted to celebrate or answer questions on themselves as they were worried about their colleague.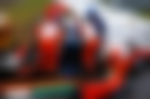 Tributes were made to Bianchi as he had continued to battle. Maurussia raced in Russia with a single driver only and had his car on display in the pit lane, while the drivers held a minutes silence before the race. Hamilton had won the race and dedicated it to Bianchi. On the 2015 Monaco Grandprix, his team issued special wristbands with Monaco 2014 P8 JB17 inscribed on them.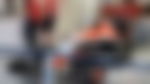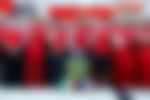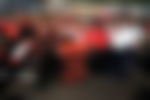 There have been changes in the timings to some races after this incident. Australia, Japan, Malysia, China and Russia now start 1 hour earlier than 2014.
In the previous couple of months, his family were worried. Despite being able to breathe on his own when transported to France and having his vital signs stable, there was no improvement nor deterioration.
His father, Phillippe Bianchi had said in an interview with radio station France Info
ADVERTISEMENT
Article continues below this ad
"It's unbearable, it's a daily torture, we sometimes feel like we're going crazy, because for me, it certainly is more terrible than if he had died. For we're not able to help him more than we can.Time goes by and I am now less optimistic than I may have been two or three months after the crash, when we could hope for a better evolution. At some point, you need to be well-grounded and realise how serious the situation is.

If he finds himself with huge disabilities, we're pretty sure it's not at all what Jules would want. We had talked about it. He told us that if he were to have an accident similar to Michael Schumacher's, if he were even just not to be able to drive anymore, it would be very hard for him to accept it. Because it was his life."
Providing feedback will help us make your experience better.
Enjoyed Your Read? Let us know how likely you are to recommend EssentiallySports to your friends!
Phillippe had said, Jules and he had discussed what would should be done in the event, Jules had suffered similar accident and symptoms to that of Michael Schumacher.
Bianchi is the first driver to die during a race related accident since Ayrton Senna did in 1994.
ADVERTISEMENT
Article continues below this ad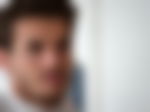 RIP Jules Bianchi