Jules Bianchi: Tributes from Across the Globe
Published 07/20/2015, 3:56 PM EDT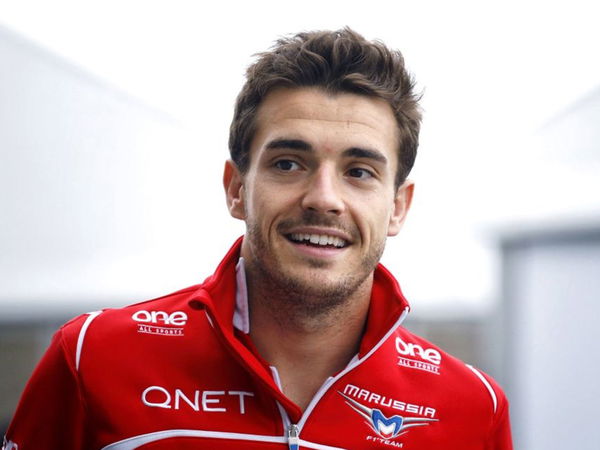 The news of Jules Bianchi's death on July 18th after a nine month struggle following a crash with the recovery vehicle, in the 2014 Japanese Grand Prix, left the entire world heartbroken. The 25-year-old Frenchman was a fine talent who could have gone on to do something incredible in the sport. He just went away too soon.
ADVERTISEMENT
Article continues below this ad
We at ES pray for his friends and family to give them strength to battle the tragic loss.
We bring you a compilation of various tributes for Jules Bianchi, including statements from his former team, Ferrari and Marussia.
ADVERTISEMENT
Article continues below this ad
In a very welcoming move, FIA has decided to retire car #17 that belonged to Jules Bianchi as a result of which the number 17 will never be used for a car competing in FIA World Championship. Adding to this, FIA has decided to hold a minute's silence  before the Sunday's Hungarian Grand Prix. Well done FIA. Much appreciated by the fans throughout the world.
"I did that one for Jules."- Max Chilton after winning his first Indy Lights race
Bianchi's former teammate Max Chilton led the tributes as he dedicated his first pole position in Indy Lights to the French driver. After claiming the pole Chilton was quoted as saying "[Bianchi] was a good friend. He was the most determined professional I've ever met ever since I knew him when we were karting teammates at the age of 11 or 12 and he was the same back then. He'd do anything to be quick and most of the time he was, and if I was having a good day where I was quicker, he would soon find a way to be quicker, so he was destined for great things."
Chilton went on to win the race, his first win in Indy Lights and instantly dedicated his win to his beloved friend, Bianchi.
"I probably thought of Bianchi every five or 10 laps," said Chilton.
"I tried my best, but Jules is one of those drivers who was destined for amazing things. I was his teammate for two years, and I had to absolutely perfect my day to beat him. More often than not, he would always beat me. I've learned a lot from what he had, and even though we didn't do ovals, I'm sure there's something I took from what I learned from him out there today. I dedicate this one to him."
"He was a driver destined to probably be a world champion," he added.
Montezemolo feels Bianchi could have replaced Raikkonen
Jules was a passout of Ferrari's training program having tested for them regularly, last time being Silverstone,2014. Lucas di Montezmolo, former Ferrari president said that the loss of Bianchi leaves a 'huge void'.
Adding on the same, Montezmolo said, "Jules Bianchi was one of us, was a member of the Ferrari family and was the driver we had picked for the future, once the collaboration with Raikkonen was over," 
"He was a first-class, private, fast, polite, very attached to Ferrari and promising."
"A bitter fate has taken him away, leaving us in a huge void," Montezemolo added. "I am close to his family, which in recent months has shown great courage in difficult times, and to his many friends at Ferrari.
"We lost an exceptional guy, and we will remember him with great affection."
Drivers express their emotions:
Jules Bianchi was the first death in Formula One since the great Ayrton Senna's death and the Grand Prix Drivers Association has vowed to improve Formula 1 safety in honor of Jules. A statement released by GPDA read as follows "Formula 1 has lost a great talent, a great man and a great friend today,"
"Twenty-one years after the deaths of Ayrton Senna and Roland Ratzenberger, we have now lost Jules, who has died as a direct consequence of an on track accident.
"It is at times like this that we are brutally reminded of how dangerous racing still remains.
"Despite considerable improvements, we, the Grand Prix drivers, owe it to the racing community, to the lost ones and to Jules, his family and friends, to never relent in improving safety."
F1 supremo Bernie Ecclestone also expressed his sadness and echoed the sentiments of GPDA."It was so sad to hear the news about Jules," said the 84-year-old. "We are now going to miss a very talented driver and a really nice person.","We must not let this ever happen again."
Here are some tweets from around the world-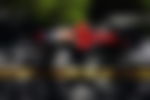 Mario Andretti, former World Champion tweeted: My heartfelt condolences to the @Jules_Bianchi family for this very sad ending of a promising young life. My prayers are with you.#RIPJules
Sergio Pérez, who trained with Bianchi at the Ferrari Driver Academy,too expressed his grief over the death of his friend.
He tweeted the following  along with a picture of him and Bianchi,"Sad news. Will be hard to know that we won't see you again on Sundays with the happiness that gave us all, Jules! RIP"
Andre Lotterer, winner at Le mans, tweeted: Rest in peace dear Jules! We lost a great fighter today. All my thoughts are with you and your family @Jules_Bianchi
Jenson Button: Last night we lost a truly great guy and a real fighter
#RIPJules my sincerest Condolences to his family and friends.
Daniel Ricciardo: I'll never forget you and the good times we had. Going to miss you bro
Romain Grosjean was particularly close to Bianchi, being from the same country. He was regular in mentioning Jules in his social media shares or going with #ForzaJules on his car. He tweeted: "Yesterday we lost one of the best guys and best drivers I've ever met. I'll miss you so much my friend… #RIPJules"
Bruno Senna: "My strong thoughts go to Jules Bianchi's family! Hope the lessons we learned will stop more tragedies like these from happening! RIP"
Valtteri Bottas: "Woke up to these very sad news.. RIP Jules. You will be never forgotten. My thoughts are with the family"
Susie Wolff: "Goodbye Jules. So sad to have lost a very impressive young man. Our thoughts are with the Family. #RIPJules"
Roberto Merhi: "Very sad day for Motorsport, the best driver that I raced against has left us after 9 months fighting for his life. RIP my friend. Jules"
Nico Rosberg: "extremely sad to hear that Jules Bianchi passed away. thinking about Jules and his family. #RIPJules"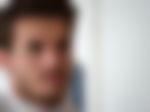 Lewis Hamilton: "A sad, sad day today, guys. Please pray for Jules' loved ones. RIP Jules. God bless."
Will Stevens: "Devastating news. A massive loss for Jules' family, friends and the sport. RIP mate. Will always be with us!
Outside Formula One, famous sports personalities such as David Beckham and Yohan Blake also paid their tributes.
David Beckham posted on Instagram as follows:
"Jules Bianchi may he rest in peace.Our thoughts are with his family and friends"
Whereas Yohan Blake tweeted "Walk good my friend. It was my honour to know you"
Even French President, Francois Hollande came out sympathizing the tragic loss of the Frenchman.
"French motorsport has lost one of its greatest hopes," he said in a statement.
"My thoughts are with his parents, his family and his friends."
While in India, Former Formula One driver, Narain Karthikeyan, believes the premature death of Jules Bianchi is a sad reminder that you are never safe in a Formula One car.
"I got this terrible news a little while ago and it shows again that it can never bullet-proof in a racing car, even though safety standards have improved by leaps and bounds in the last two decades.
"We all have to be mentally very strong. As I said, you cannot be safe when you are doing speeds in excess of 300 kmph. You have just got to respect the reality of the sport," he added.
Manor will forever be thankful to the departed Frenchman as his heroic run at the 2014 Monaco Grand Prix to finish in ninth place earned the team its first points. The two points won by Bianchi was one of the major contributing factors that made the return of Marussia on the grid this year as Manor. The loss of Bianchi marks a heavy emotional loss for the team.
John Booth, the team principal, said: "Words cannot describe the enormous sadness within our team this morning, as we come to terms with losing Jules.
"He has left an indelible mark on all our lives, and will forever be part of everything we have achieved, and everything we will strive for going forward.
"Jules was a shining talent. He was destined for great things in our sport; success he so richly deserved. He was also a magnificent human being, making a lasting impression on countless people all over the world.
"They recognised, as did we, that at the same time as being a fiercely motivated racer, he was also an extremely warm, humble and intensely likeable person, who lit up our garage and our lives.
"We are incredibly grateful that we were able to provide Jules with the opportunity to show the world what he could do in a Formula 1 car.
"We knew we had a very special driver on our hands from the first time he drove our car in pre-season testing in 2013. It has been an honour to be able to consider him our race driver, our team-mate, and of course our friend.
"Our thoughts and prayers are with the wonderful Bianchi family, who have remained so strong for Jules throughout the past nine months. In turn, Jules was an absolute credit to them.
ADVERTISEMENT
Article continues below this ad
"Finally, we would like to thank everyone who has supported Jules since his accident in Japan last October. Your kindness has been such a source of comfort to his family and to us, his team.
"We will rely on your continued support over the coming days and months as we race on for Jules." Read about our little tribute to Jules:
ADVERTISEMENT
Article continues below this ad