Junior World No.1 Lauds Novak Djokovic's Humility
Published 03/24/2021, 3:30 PM EDT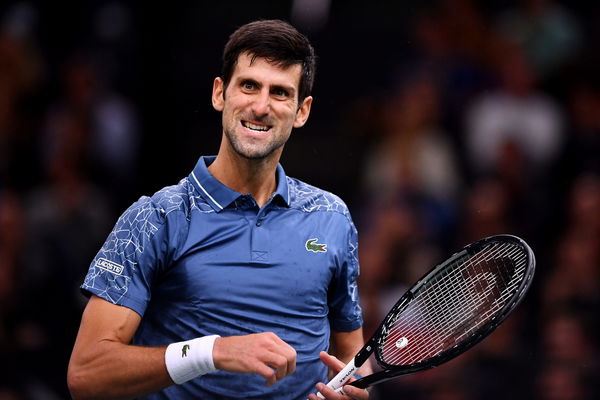 ---
---
Rising Danish tennis star Holger Rune has opened up on how he brought himself the opportunity to train with current World Number 1 Novak Djokovic. 
ADVERTISEMENT
Article continues below this ad
The 17-year-old, who reached the quarter-finals of only his second event in his debut year on Tour this year, is understandably chuffed to bits at having got the nod from the Serb to his training request.
Holger Rune had put in a request to train with Novak Djokovic on Instagram
ADVERTISEMENT
Article continues below this ad
Ranked 317th in singles currently, the Dane said the chance to knock tennis balls around with the 18-time Grand Slam champion gives him a world of confidence as the Serb seldom trains with anyone.
He added that he wrote to Djokovic on Instagram asking if he could practice with him in Monaco, the city-state lining the French Riviera where the reigning Australian Open champion is based.
Pat came the reply from the Serb, saying, "Hello Holger. Yes, we can practice."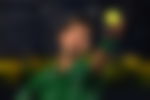 DUBAI, UNITED ARAB EMIRATES – FEBRUARY 29: Novak Djokovic of Serbia serves during his men's final match against Stefanos Tsitsipas of Greece on Day 13 of the Dubai Duty Free Tennis at Dubai Duty Free Tennis Stadium on February 29, 2020 in Dubai, United Arab Emirates (Photo by Tom Dulat/Getty Images)
However, this isn't the first time the young Dane will be sparring with the world's best. Rune, then 16, was invited as Djokovic's training partner ahead of the 2019 ATP Finals in London as well.
Holger Rune says he can't hope for a better sparring partner
The difference this time is that the 17-year-old Rune went the extra mile to seek the Serb's time for practice.
"It is awesome," said a delighted Rune, adding, "It also gives me confidence because he does not bother to train with anyone."
He said that he is eagerly looking forward to the date as there isn't a better player to spar with. 
Braving an abdominal muscle tear, Djokovic summoned superhuman grit and gumption to fight past a phalanx of strong opponents and end up on the winner's podium yet again at Melbourne.
It was an unprecedented ninth Australian Open title for the Serb, tying him with the legendary Martina Navratilova for winning his most Grand Slam trophies at a single event.
ADVERTISEMENT
Article continues below this ad
Navratilova won exactly half of her 18 career Grand Slam titles at Wimbledon.
On what he hopes to pick from his practice with Djokovic, Rune said, "I cannot play with a better player. He is number one in the world. It will be good sparring for me."
(Quotes have been translated via Google)
ADVERTISEMENT
Article continues below this ad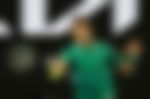 The Dane is eyeing qualification for this year's French Open.