"Just Awful, It's Terrible" – Dr Disrespect Vows to Never Play This Mode on Call of Duty Warzone Till the Developers Fix It
Published 03/20/2021, 2:35 PM EDT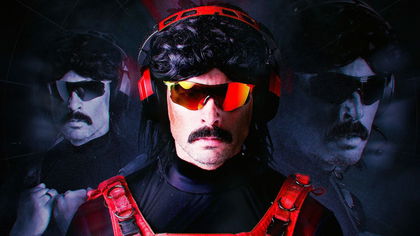 ---
---
Dr Disrespect is one of the most entertaining streamers in the industry. Although he is seen as a very fun and energetic character, he can also back that energy with equally exciting gameplay. One game that he plays often is Call of Duty Warzone with other streamers from the platforms. But during a solo game on Verdansk, he went on a rant about how bad the situation is with the single-player experience on Warzone.
ADVERTISEMENT
Article continues below this ad
ADVERTISEMENT
Article continues below this ad
Dr Disrespect will never play solos until the developers fix it
Doc rarely plays solos on stream, and he considers it one of the least enjoyable parts of the game. The first rage of the stream came when a player with Dead Silence jumped on him. Even after being stunned, the enemy easily killed him with the stopping rounds magazine along with the added benefits of the Dead Silence.
"How disgusting is this f****** game? It's such a joke, it's such a joke. Dead Silence and Solos, take it out man."
During the next game, he gave a few pointers on how to fix this game-mode. He believes that the loadouts should cost $5000 and along with it remove trucks as well. But the biggest problem he had with the game was the Dead Silence and Stopping Power combination.
He showcased his hatred for it in the same game when he got jumped again by an enemy with this combination. After ranting about the problems, he left solos and played duos for the rest of the stream. He also decided to never play solos until the developers fix all the issues with it.
"Let's just see what we can do in duos man. The solos experience is just awful, it's terrible."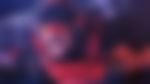 Doc rage quits on stream
ADVERTISEMENT
Article continues below this ad
Things didn't get much better for Doc after joining duos on Warzone. He continued to get bombarded with the same problems of solos such as the enemies with the Dead Silence and Stopping Power combo. He called it quits for the day after getting killed and rage quitting the game, even though he still had Gulag.
"I'm bored. I don't know what else to say, I am kind of bored of the game. Let's get off it, the game's not doing it for me"
It was a tough day at the office for Dr Disrespect and it looks like solos is off the table for the foreseeable future. Fans also hope that he returns to Warzone soon, even though the experience has been horrible for him, just like the other players.
ADVERTISEMENT
Article continues below this ad