"Just Doesn't Give a Damn": Benoit Paire on Media Tearing Nick Kyrgios Apart
Published 12/19/2020, 5:13 AM EST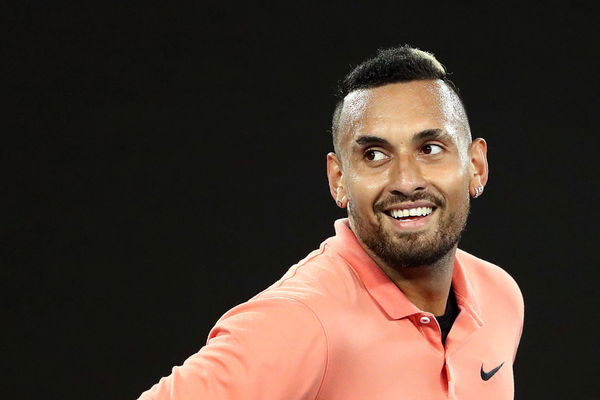 ---
---
Australia's Nick Kyrgios has been one of the most-watched players on tour ever since he first showed up. One cannot deny the fact that the Australian is highly talented. Although he looks disinterested at times, he produces shots time and again which can mesmerize any individual. 
ADVERTISEMENT
Article continues below this ad
Recently, Frenchman Benoit Paire voiced opinions in favor of the Australian. He stated that Nick is one of the biggest crowd-pullers in today's age. Paire also accepted that Kyrgios has his set of flaws, but it doesn't affect his popularity on tour. Given that fact, Benoit has a liking for the Italian Fabio Fognini too. Fognini never fails to live up to his on-court antics.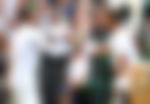 Benoit Paire: Guys like Nick Kyrgios are good for tennis
ADVERTISEMENT
Article continues below this ad
The Frenchman stated, "In my opinion, that's why guys like Nick Kyrgios and Fabio Fognini are doing a lot of good for tennis. I like their insanity. Kyrgios, when he played in the second round of the US Open in 2019, it was on a show court and it was full. We criticize his attitude and say that he insults everyone, he has no drive, and that he doesn't want to play, but at the end of the day everyone will watch him. Folks know that something is going to happen. His matches are always a show."
ADVERTISEMENT
Article continues below this ad
Another bizarre incident occurred during Wimbledon in 2019. After his loss to Nadal, Kyrgios gulped down 3 beers before heading towards the press conference. 
The Frenchman explains in more detail and stated, "One day, at Wimbledon in 2019, I walked into the locker room. Kyrgios had just lost to Nadal in the second round. He had barely gotten off the court. I saw him order three beers and gulp them down. Then he left for his press conference. No big deal! Nick, he's a good guy, sincere, doesn't worry much, and makes good money. The Australian media will tear him apart, but he stays the same. He just doesn't give a damn."
Kyrgios was last seen at the Australian Open earlier this year. He hasn't played much tennis as he was recovering from a wrist injury. However, he will be seen in Melbourne next year. 
ADVERTISEMENT
Article continues below this ad