"It's Just Insanity" – Serena Williams
Published 09/11/2018, 10:29 AM EDT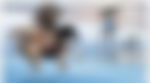 ---
---
Serena Williams wanted to win her first Grand Slam title as a mother, but she could not do it as she lost to Naomi Osaka in straight sets at the US Open final. What will Serena tell her daughter Olympia once the baby girl grows up? 'I'll tell her, first of all, if she sees it, that I stood up for what I believed in', Serena said referring to her discussion with the umpire.
ADVERTISEMENT
Article continues below this ad
'I stood up for what was right. Sometimes things in life don't happen the way we want them, but to always stay gracious and stay humble. I think that's the lesson we can all learn from this, just like I did.' It's not the first time that she has been involved in such tense situations at the US Open.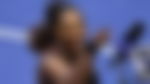 'I think, yeah, that's hard for me. You know, I think it's just insanity, just like, Oh, gosh, I don't want to go back to 2004. Forget 2009, you know. It started way back then. So it's always something. But that's also kind of, like, this game mentally that you have to play with.
ADVERTISEMENT
Article continues below this ad
You know, sometimes it might seem like things always happen, but I don't know the word I'm looking for. You just kind of have to, like, try to realize that it's coincidence. Maybe it's a coincidence.' When asked if the outcome of the match had been decided by the chair umpire's actions, Serena said, 'I think that's a really good question.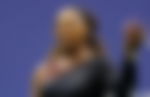 I don't know. I feel like she was playing really well, but I feel like I really needed to do a lot to change in that match to try to come out front, to try to come out on top. It's hard to say because I always fight till the end and I always try to come back, no matter what.
But she was also playing really, really well. It's hard to say that I wouldn't have got a new level, because I've done it so many times in my career. So it's a tough question.'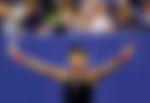 The final was marred by controversy as Serena Williams was involved in an altercation with the chair umpire. Recently, Herald Sun editorial cartoonist Mark Knight drew as caricature, which he tweeted out on Monday after Williams' meltdown in the US Open final. However, the image has sparked an intense reaction.
ADVERTISEMENT
Article continues below this ad
The cartoon shows a furious Williams stomping on her racket with a baby's dummy on the court beside her. In the background chair umpire Carlos Ramos is seen asking her opponent Naomi Osaka, "Can you just let her win?".
Australia's finest cartoonist Mark Knight has the strongest support of his colleagues for his depiction of Serena Williams' petulance. It's about bad behaviour, certainly not race. The PC brigade are way off the mark…again. pic.twitter.com/CeHaoRG6gf

— Peter Blunden (@PeterBlunden_) September 11, 2018
ADVERTISEMENT
Article continues below this ad