Justin Gaethje Reveals the Changes in His Gameplan Before Facing Donald Cerrone
Published 09/13/2019, 12:08 AM EDT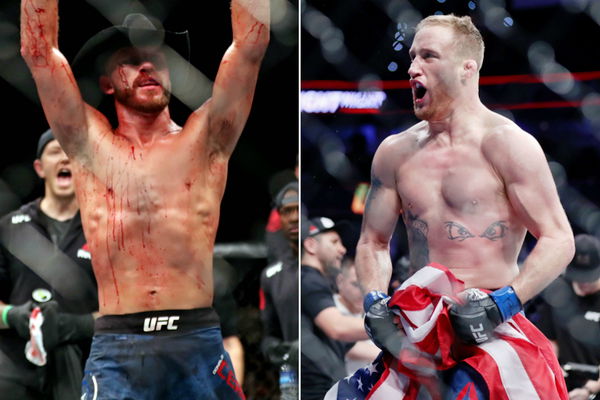 ---
---
Justin Gaethje has always been known for his wild fighting style. Well, calling that just wild is an understatement cause Gaethje is a smart fighter too. However, he is more aggressive compared to other lightweights in UFC. Gaethje was undefeated before coming to the UFC and on his debut he set the MMA world on fire.
ADVERTISEMENT
Article continues below this ad
Gaethje fought Michael Johnson on his UFC debut and he broke Johnson with peer pressure. he again went into two of the most grueling fight of his life against Dustin Poirier and Eddie Alvarez. However, he lost both of the fights back to back although his performance was crowd-pleasing. This started the flood of criticism towards Gaethje's aggressive fighting style. In the media interviews before UFC Fight Night 158, Justin Gaethje talked about the changes he made after those two consecutive losses.
ADVERTISEMENT
Article continues below this ad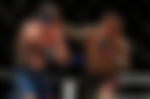 Gaethje said:
"My coach told me forever, he said just try a little bit less and you will find more success. It's like Golf. The harder you try the worse you do. it doesn't make sense to me. Cause my whole life in the wrestling the harder you work the better you did."
ADVERTISEMENT
Article continues below this ad
Justin is an elite level wrestler. However, he rarely tries to use his wrestling skills. It's safe to say that Gaethje would have much more success winning the fight if he takes the fight to the ground. However, that's how Gaethje has fought all his career. Talking about the changes he made Gaethje revealed:
"But once I lost two times in a row, I was able to go back to the drawing board and really take the criticism and try to make adjustment. Luckily I had the coach of the century. And I am coachable. Wrestlers are coachable. So I listen to everything he says."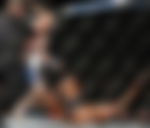 ADVERTISEMENT
Article continues below this ad
Gaethje has a very unique style. He has the lethal leg kicks in the lightweight division and he would take punches to land one. The changes he has made after his two losses have workd out for him. Gaethje is coming to fight Donald Cerrone with a two wfight win streak over James Vick and Edson Barboza. He knocked both of them out with ease in the first round.
Justin Gaethje is going to face one of the veteran of the sports, Donald Cerrone in the main event of UFC Fight Night 158. Cerrone has the most fights in the UFC, he has the most number of wins and finishes in UFC. Hence Justin Gaethje has to be on the top of his game when he faces someone as good as Donald Cerrone this weekend.