Juventus interested in Chelsea's winger Cuadrado
Published 07/01/2015, 11:54 AM EDT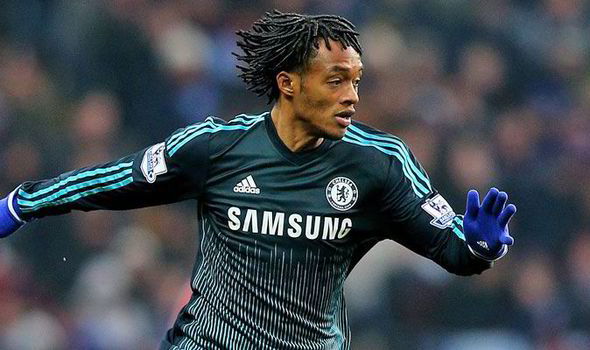 ---
---
Italian champions Juventus are keeping a close watch on the Blues' winger Juan Cuadrado, according to reports in Italy.
ADVERTISEMENT
Article continues below this ad
This comes after a lukewarm season for the Colombian national after having the time of his life for Colombia, back at the 2014  FIFA  World Cup. This attracted the London team to invest in the winger, but everything hasn't been right on the plan for Cuadrado.
The summer has not gone all so well for the ' The Old Lady', as their star striker, Carlos Tevez has left for the Argentine club Boca Juniors while Paul Pogba is also seemingly all set to leave.
ADVERTISEMENT
Article continues below this ad
Cuadrado had been a regular starter at Fiorentina, where he had been playing for since 2012. After being transferred to Chelsea early February for £23.3million , Cuadrado wasn't given enough chances to showcase himself by the manager Jose Mourinho. The player may also feel he would have better playing opportunity elsewhere, as Juventus, who won the double last season, seek a player who can play far up ahead.
It would, though, be too soon to judge a player who has had only half a year to adjust to a new country, it's climate and the language. Mourinho has been understood to be sympathetic about the same, but a decent offer might lure him out.
Cuadrado's agent, Alessandro Lucci, was also recently quoted "Juan is fine at Chelsea for now, we'll see about later," he said. "He's happy, and the club is happy with him, so for now we're comfortable."
Juventus boss, Max Allegri has already made clear, though, that a winger would be his top priority for this window. Who better than someone who's already accustomed to the Italian atmosphere?
Cuadrado now is currently enjoying his vacation as his national team lost out to Argentina in the Copa America which is taking place at Chile.