Juventus vs Barcelona – Past Meetings
Published 06/04/2015, 3:21 AM EDT
By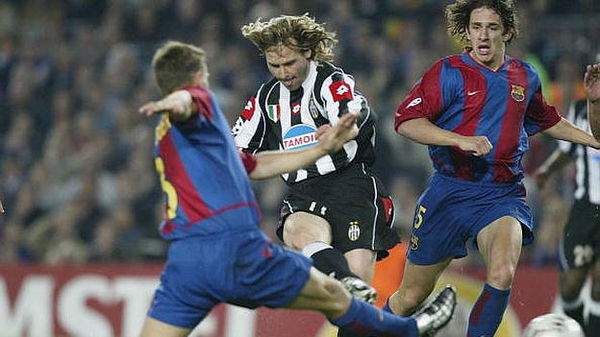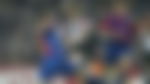 ADVERTISEMENT
Article continues below this ad
This year's UEFA Champions League Final in Berlin will focus on the best teams from Spain and Italy respectively. Both on  the verge of winning a treble and signing off in style. The Old Lady of Turin, Juventus, might not be the favorites considering the deadly 'MSN' and their current ruthless form. Juventus will appearing in their first final in 12 years and are seeking a third European crown at the expense of a Barcelona side with their sights set on a fifth title and a fourth in the past decade.
As we head into this mouth-watering clash between these two legendary teams, let's take a look at some of the past meetings between these European giants.
ADVERTISEMENT
Article continues below this ad
1. Juventus VS Barcelona – 2002/03 Champions League Quarter-Finals
First Leg: Juventus 1-1 Barcelona
Second Leg: Barcelona 1-2 Juventus
The last time these two giants met in a European competition was a tense and dramatic affair. Legendary coach Marcelo Lippi's Juventus took control of the first leg at home when Paolo Montero found the back of the net in the 16th minute. The Italians looked set to head to Spain with the advantage before Javier Saviola equalized with 12 minutes left in regulation time. At the Camp Nou, Juve's Czech star Pavel Nedvěd took a pass from Edgar Davids (in pic) and then glided by a number of Barcelona defenders before scoring just inside the near post after 53 minutes. After current Barcelona coach Luis Enrique shot wide when put in one-on-one with Gianluigi Buffon it was Xavi Hernandez who equalized for Barca in the 66th minute. Things went from bad to worse for Juve when Davids was sent off with 11 minutes left in regulation. But then in extra time, Alessandro Birindelli delivered a perfect cross into the box for fellow substitute Marcelo Zalayeta to slot home in the 114th minute.
Juventus went all the way to the final that season, but lost out to fellow Italian side AC Milan on penalties in Old Trafford. Juventus midfielder Pavel Nedvěd went on to win the 2003 Ballon d'Or.
2. Juventus vs Barcelona – 1990/91 UEFA European Cup Winners' Cup Sem-Finals
1st Leg – Barcelona 3-1 Juventus
2nd Leg – Juventus 1-0 Barcelona
Pierluigi Casiraghi fired the Bianconeri in front in Catalonia, before a second half brace from Hristo Stoichkov and one from Ion Andoni Goikotxea on 76 minutes turned the tie on its head. In the return match in Turin, Roberto Baggio scored off a sublime free kick to give the hosts the lead after 61 minutes. Moments later, Barcelona's Guillermo Amor was sent off and Johann Cruyff's team was reeling. Somehow, though, the Catalans didn't concede another and advanced to the final. Cryuff was having a dream with his dream team. The Old Lady of Turin dominated the second game but could not find another goal to seal the game. The last minutes of 2nd Leg saw Juventus attacking fiercely, knocking on all doors with shot after shot but Cruyff's men were determined and settled for a 1-0 defeat. Barcelona went on to lose to Sir Alex Fergusons's Manchester United in the final. The Cup Winner's Cup is now defunct.
Juventus VS Barcelona – 1985/86 Champions League Quarterfinals
ADVERTISEMENT
Article continues below this ad
1st Leg : Barcelona 1-0 Juventus
2nd Leg : Juventus 1-1 Barcelona
ADVERTISEMENT
Article continues below this ad
Juventus won its first European Cup the previous season by beating Liverpool in the final, the occasion overshadowed by the Heysel tragedy. The defending champions were still a formidable side when they took on Barcelona, boasting stars like Michel Platini, Michael Laudrup and Gaetano Scirea. The Catalans were under manager Terry Venables,. In the opinion of many, the ideal final would have been Barcelona v Juventus, but they were to be denied by the Quarter-Final draw which pitted these giants of European football together. The first leg was in the Nou Camp and was dominated by the home team, despite them being without Schuster and Caldere in midfield and Rojo, Marcos and Clos up front. With Juventus employing extremely defensive tactics, it took a late spectacular shot from full back Julio Alberto with only eight minutes remaining to break through the Italian defence and so Barcelona had to travel to Turin with just a one goal lead. In Turin Juventus completely dominated, but without the missing Serena and Briaschi in attack they missed a succession of easy chances. The pain of those misses was compounded when Archibald headed home a Victor cross after half an hour. Platini did score for the holders just before half time but, despite intense Italian pressure, Barcelona held on to record a 2-1 aggregate win and proceeded through to the semi-finals.
Barcelona went all the way to the finals, to be shockingly denied a first European crown by Romanian side, Steaua Bucharest, who held the Catalans to a goalless draw in regular time and won on penalties.