Kalidou Koulibaly shares hilarious incident involving former Napoli boss Maurizio Sarri
Published 06/28/2019, 12:19 PM EDT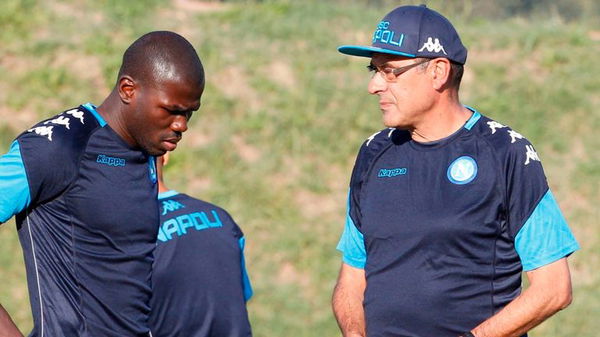 ---
---
Napoli defender Kalidou Koulibaly has revealed an instance involving his son and former manager Maurizio Sarri. 
ADVERTISEMENT
Article continues below this ad
Speaking to the Players' Tribune, Koulibaly narrated an incident during Sarri's time as Napoli manager when he was called upon to play a Serie A match against Sassuolo only hours after his son's birth.
The Senegalese defender was attending a video-analysis session when his phone rang numerous times. Scared of Sarri's "intense" nature, Koulibaly did not pick up the phone even though he was greatly worried for his pregnant wife. 
ADVERTISEMENT
Article continues below this ad
On getting an opportunity, he finally picked up his wife's call who told him that they were going to have a boy. Koulibaly approached Sarri to ask permission to go to the hospital and be with his wife but the Italian refused, saying that he needed the defender for an important match later that night.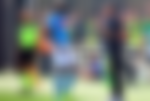 Koulibaly then urged the manager to let him attend the birth of his son and stated that he does not care if the club fines or suspends him for going. Sarri, after a lot of thinking, allowed the centre-back to leave only on the condition that he returns in time for Napoli's match. 
It was the first time that the 28-year old defender became a father and he described it as the happiest day of his life. But soon after his new-born son Seni's birth, Koulibaly received a call from his "crazy" manager who was expecting him to be with the team. 
ADVERTISEMENT
Article continues below this ad
Though he wanted to stay with his wife at the hospital, Koulibaly did not want to let his teammates and manager down and raced to the stadium. As he was getting ready to play, Sarri entered the dressing room and announced the starting line-up for the match. Quite remarkably, Koulibaly's name was not on the team sheet.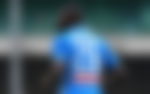 The defender was bemused by the call by his manager who replied that it was his choice to play him or not. Koulibaly made Sarri aware that he had left his son and wife behind to play this match and not be on the sidelines. However, the manager replied that he needed the centre-back on the bench. 
ADVERTISEMENT
Article continues below this ad
In what was an insane sequence of events, Koulibaly harked back on the story as an "unforgettable" experience, testament to his life at Napoli. "The best part for me is that my son was born here.", Koulibaly said. "And I will never forget that day, because it is a crazy story that sums up everything about Napoli."
Kalidou Koulibaly, who is linked with a move to Premier League rivals Manchester United and Manchester City, is currently on international duty with Senegal in the Africa Cup of Nations. He featured in the Lions' 1-0 defeat to Algeria last night.