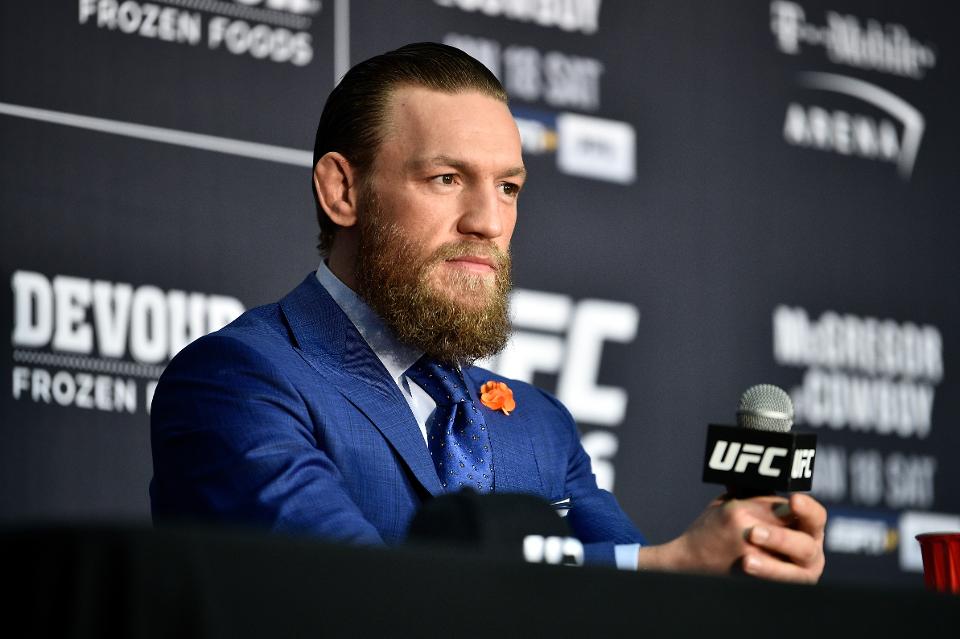 Amidst rising tensions between Kamaru Usman and Jorge Masvidal, Kamaru has made a stunning revelation.
Dana White, the UFC President, had announced that he has plans of setting up a match between Jorge and Usman at the International Fight Week, even though nothing has been finalized yet.
The uncertainty is now heightened due to Kamaru Usman's recent claims. He said, "Hey, if that's one thing you guys know about the UFC, nothing's a done deal unless it's a done deal."
Regarding the identity of his possible opponent, Kamaru said, "Everybody likes 'Red Panty Night,' right? I like 'Red Panty Night' myself. It is what it is. Once those contracts are signed, everything is signed, sealed and delivered."
'Red Paty Night' is a term that Conor McGregor had introduced in the UFC. It is a rather controversial term, meaning that the women should wear attractive lingerie whenever highly paying fights are fixed for their husbands.
Kamaru Usman's use of this term certainly hints towards a match with Conor McGregor. But with all that is happening, is this fight really possible?
Will There be a Kamaru Usman vs. Conor McGregor?
First things first, both these fighters have pre-existing fixtures to look forward to. While Kamaru Usman is supposed to fight Jorge Masvidal, Conor McGregor is reportedly waiting for a chance at Khabib Nurmagomedov.
Dana White himself had claimed that Conor McGregor will mot be fighting anyone else and will wait for Khabib. The result of the upcoming fight between Khabib and Tony Ferguson will decide who Conor faces next.
Meanwhile, Dana White also shared his plans to fix a fight between Kamaru and Masvidal at the International Fight Week.
And then comes along Kamaru claiming that he might just face Conor McGregor at the International Fight Week.
Confusing, isn't it?
While the President of UFC has made certain statements, a single statement by Usman has contradicted all statements made by Dana White.
All we can do is wait for official confirmations regarding these matchups, but as far as credibility is concerned, Dana White's fixtures seem more plausible, possible and realistic.
Continue the conversation on the app, join other MMA fans on MMA Fans App