Karsten Warholm Breaks Diamond League Record to Set a Huge Benchmark Ahead of Tokyo Olympics 2021
Published 07/10/2021, 4:24 AM EDT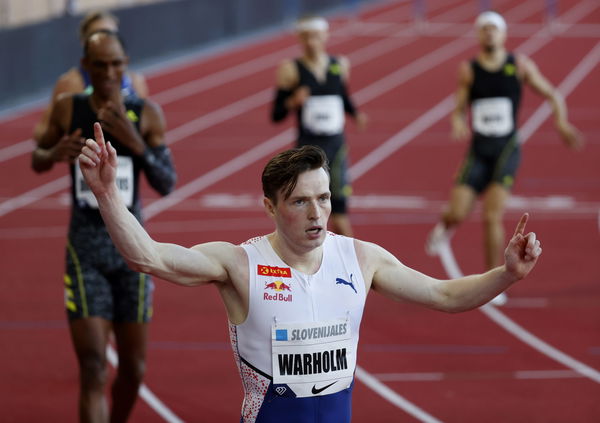 ---
---
Karsten Warholm stunned everybody when he broke the 29-year-old world record in 400m hurdles. After flirting with the world record many times before he finally achieved it in his home Oslo, Norway a few days back. Now again at Monaco Diamond League, Warholm again triumphed and hence asserted his dominance in the 400m hurdles ahead of Tokyo Olympics 2021.
ADVERTISEMENT
Article continues below this ad
Warholm will go down as one of the greatest hurdlers in history. At Monaco Diamond League, Karsten came first with a time of 47.08, which is a new Diamond League record. Although this wasn't his best, it was certainly the 12th fastest time in history. His world record stands at 46.70 seconds.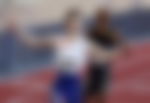 Karsten Warholm's closest rival at Tokyo Olympics 2021, Rai Benjamin
ADVERTISEMENT
Article continues below this ad
With his triumph in Monaco, Warholm now owns half of the fastest 16 timings in history. In the top five itself, Warholm has three timings. Kevin Young was the previous record-holder having clocked 46.78 seconds in 1992. But Warholm's gold isn't totally sealed.
USA's prime 400m hurdler, Rai Benjamin is a strong suitor for gold as well. In the recently concluded US Olympic trials, Benjamin clocked in 46.83 seconds, just 0.05 seconds of Young's record. On missing out on the record he said: "I looked at it and I was like, 'Dang, man. Point zero five'. It hurts a little bit to know that it was right there and I couldn't grab it. But it's just more fuel for the fire, man. It'll come when it comes."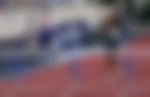 Karsten Warholm wanted to race Rai Benjamin at Diamond League
Rai Benjamin had earlier agreed to race at Monaco Diamond League, however, he canceled the plan and will travel to Tokyo soon. The whole world was looking forward to Rai vs Karsten, as they had raced each other back in 2019. But now the wait will have to be longer as they will clash at the Tokyo Olympics 2021.
ADVERTISEMENT
Article continues below this ad
"When it comes to Rai I was actually hoping that we could race. Because I really have been looking forward to it. It's been since Doha when we raced the last time so I was looking forward to it, but we just got away to Tokyo. It's going to be even more exciting. I'm really looking forward to race," Warholm said.
It will be an interesting fight in Tokyo. Rai and Karsten are ahead of the chasing pack and their rivalry is one of the important ones to look out at in Tokyo. Who will triumph between Rai Benjamin and Karsten Warholm?
ADVERTISEMENT
Article continues below this ad