IPL 2017-Kedar Jadhav- India's new finisher's platform to shine
Published 03/16/2017, 3:40 PM EDT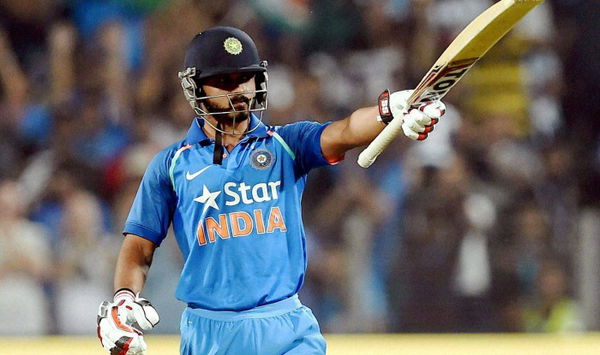 Kedar Jadhav, the young Mahrashtrian has been in the news recently for his finishing abilities in the India vs England ODI series. He is an attacker by nature and came into the limelight courtesy a 29-ball 50 in his IPL debut for Delhi Daredevils. Since then he has been in the eye of the selectors and proved his worth when he was selected for the ODI series against New Zealand and England.
ADVERTISEMENT
Article continues below this ad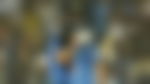 Jadhav is not your typical prodigy who outshines everybody else in the team, but makes his presence felt by making small but useful contributions for the team. He is not technically sound as a Virat Kohli, but is effective while holding both the bat and the ball in his hand. He has been around for a long time scoring consistently in Ranji Trophy. In the 2013-14 reason, he scored 1223 runs for Maharashtra, the 6 highest aggregate ever to be recorded in the tournament's history.
ADVERTISEMENT
Article continues below this ad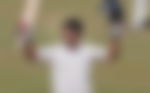 Jadhav made his international debut when he was 29 against Sri Lanka in 2014 where he was only able to score 20 runs. While being a regular on A tours and pushing his case through match-winning performances away from home, it was hard to break through into a settled limited-overs lineup. Hence, it was not a surprise when he did not play a match until June 2016, when India toured Zimbabwe with a side full of prospects like him, almost like an A side, but led by Mahendra Singh Dhoni. It was an opportunity, but considering the number of such players knocking on the door, Jadhav needed something special to stand out in that series which he did by scoring a century in the final game.
ADVERTISEMENT
Article continues below this ad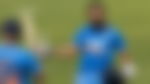 At the international level, oddly enough, it was his bowling, his awkward land-behind-the-bowling-crease wide-armed floaters, which was first called upon. Despite having only bowled occasionally at the T20 level for Maharashtra, his bowling was a revelation, and in combination with his valuable innings of 39 and 41*, it meant he retained his place for the England series, India's last three ODIs before their Champions Trophy campaign in June this year. And the series against England was where he made amends. His 120 in a winning cause in the first ODI and 90 in the third, bringing India close to victory in that match, meant he deservingly won the Player of the Series award. His 76 ball 120 came at a time when India were in a dire need of an innings like this. Chasing a stiff target of 351, India were struggling with 4 wickets down at the score of 63. But in stepped a confident Jadhav who started playing his shots from the word go and took India over the line.
ADVERTISEMENT
Article continues below this ad
After the series, all everyone could say was that India has found its new finisher in Jadhav, which will take a lot of pressure of Dhoni's shoulders meaning he could play even more freely. Jadhav though will be looking to cement his spot in the Indian team by carrying his form into IPL this year. He has 626 runs from 51 matches at an average of 24.08 and a strike rate of 131.51. He will be playing in RCB under Virat Kohli and would fit perfectly with the team requiring a reliable finisher lower down the order. This will not only better his finishing capabilities but also help him develop as a batsman overall.