"Keeps Me More Sane"- Stefanos Tsitsipas Maintains His Distance From Social Media During Grand Slams
Published 10/05/2020, 12:41 PM EDT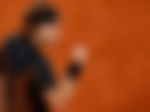 ---
---
Constructive criticism is a healthy device for improvement. However, when it stops being constructive, it affects performance dearly. Stefanos Tsitsipas became the first Greek professional to step into the quarter-finals of the French Open 2020, by defeating Grigor Dimitrov in straight sets.
ADVERTISEMENT
Article continues below this ad
To be successful in a tournament, players must focus on what is in their control instead of thinking about stats and track records. Engaging in the debate of probability means losing half the battle even before stepping into the arena. Stefanos understands this and therefore prefers to stay strictly away from social media.
Calling one of the major social media sites toxic, Tsitsipas revealed one of the many keys to his success. Showcasing the constant race with statistics and numbers, the Greek believes it is safe to stay away from social media and focus on the game.
ADVERTISEMENT
Article continues below this ad
"I try to avoid any social media during Slams. It keeps me more sane. Twitter can be very toxic. Too much info," Tsitsipas said.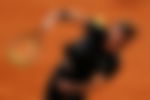 Stefanos Tsitsipas
Stepping into the quarterfinals, he has set up a clash with Russian Andrey Rublev. Tsitsipas had lost to Rublev in the finals of the German Open in Hamburg, before the French Open 2020, which makes this clash even more intriguing. Will he avenge his loss or once again lose out to the Russian?
ADVERTISEMENT
Article continues below this ad
The issue with Stefanos is he starts off pretty well but fades away with time. If we look at the past few tournaments, this issue becomes evident. In the Western and Southern Open, Tsitsipas displayed some decent form and touch to go all the way into the semi-finals. However, he surrendered completely to Canadian Milos Raonic.
Having started the US Open 2020 in a promising manner, Tsitsipas was unable to hold on to his form and he lost out in the third round, losing to Borna Coric in the five-setter show.
Coming into the European circuit, his only success has been the German Open. Even though he won a set in the final, he failed to capitalize and lost the title. Prior to that, he had lost in the round of 32 to Jannik Sinner at the Italian Open 2020.
ADVERTISEMENT
Article continues below this ad
His quarterfinal run in the French Open 2020 has been impressive. However, he faces a big challenge ahead. A strong contender for lifting the Championship, Tsitsipas will have to step up his game in order to go to the finals in Paris.