Kei Nishikori Keeps Tokyo Olympics Hopes Alive After Thrilling 5-Setter Win Against Karen Khachanov at French Open 2021
Published 06/02/2021, 11:46 AM EDT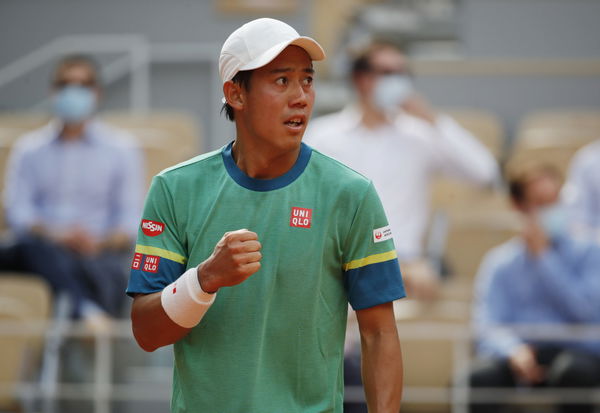 ---
---
Kei Nishikori triumphed in a five-setter yet again, this time against Karen Khachanov in the second round of French Open 2021. With the victory, Nishikori continues to keep his hopes for Tokyo Olympics 2021 alive.
ADVERTISEMENT
Article continues below this ad
Nishikori's loss would have put him out of the top 60 and hence would have been a serious threat to his qualification for his home Olympics. He is also the defending bronze medallist.
Karen Khachanov takes the initial lead against Kei Nishikori at French Open 2021
ADVERTISEMENT
Article continues below this ad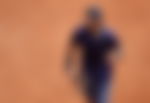 Nishikori continued his high-risk game in the first set. However, his second serve was his achilles heel. He led Khachanov in the winners' department but unforced errors and a lackluster second serve hurt him. This high risk from Nishikori did put pressure on Khachanov initially, however, he navigated through it.
Nishikori was the first to crack, and Khachanov took the break to lead 3-2. He would soon stretch it to 4-2 and later would see another break point saved by Nishikori. From there on, he continued to serve well and took the first set, 6-4.
Kei Nishikori fights back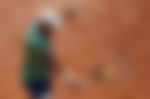 Nishikori massively improved his serve. His first serves were landing well and second serve was at its minimum. It was a complete reversal of the first set. Here Nishikori was sticking his strokes well and deep. He hit 12 winners in the set and also won 7 points from 8 second serves from Khachanov.
Nishikori gave just four points in his serve in the second set. Whereas Khachanov won only two games in the second set. The first break for Nishikori was a love-break at 2-1. And later at 5-2, Khachanov faltered again to hand the set to Nishikori -6-2.
Karen Khachanov restores his advantage
Khachanov started playing well from his backhand and attacked from there. Nishikori was taking the momentum from the second set and hence saw numerous break points in Khachanov's first service game. However, he couldn't convert any and later was troubled. At 1-2, Nishikori lost his serve in a mammoth game.
Once Khachanov had the break, he was calm as Nishikori again was taking risks. At 2-4, Nishikori was caught off-guard and Khachanov claimed another deserved break to lead, 5-2. Khachanov continued to dominate and won the third set, 6-2.
Tense fourth set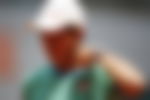 Set 4 had both the players on their toes. Apart from the first two games, the majority of the games went past the five-minute mark. First Nishikori lost his serve at 1-1, and then took the break back in the next game itself. From 2-2, the next four games saw both players playing the highest quality tennis.
Nishikori was on the edge, and at one stage was slipping in the match. However, clutch tennis from the Japanese ace saved his serve and later at 5-4, broke Khachanov to take the match into a decider.
Kei Nishikori: 'The master of five-setters'
ADVERTISEMENT
Article continues below this ad
In the decider, Nishikori was slightly ahead. Khachanov was searching for Nishikori's second serve whereas Nishikori was trying to break Khachanov's forehand. Serving at 1-2, Nishikori saw two of his break points saved. Khachanov had to call a medical timeout after he hit his racquet on his hand.
Shrugging the small injury, Khachanov was brave, but Nishikori was innovative. Khachanov again had to save break points, but the pressure was mounting. Nishikori's backhand was on fire, and Khachanov's resistance ended at 4-5. Nishikori broke him in the last game to win a five-set match for the 26th time. The scorecard read – 4-6, 6-2, 2-6, 6-4, 6-4
ADVERTISEMENT
Article continues below this ad