Kei Nishikori Reveals Plan to Beat Djokovic
Published 09/06/2018, 3:22 PM EDT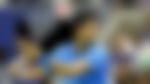 ---
---
Japanese star Kei Nishikori stunned Djokovic at the US Open four years ago to become the first Asian man to reach a Grand Slam final.
ADVERTISEMENT
Article continues below this ad
That was the last of only two wins for Nishikori against Djokovic – and he plans on watching a replay of it in a bid to inspire him to victory. The two meet in the last four on Friday.
Nishikori, who lost to Marin Cilic in the final that year, said: "Maybe I will try to watch that match again and get more confidence.
ADVERTISEMENT
Article continues below this ad
"It's always a good memory. It was a tough battle against Novak but for sure it's going to give me good confidence.
"I don't have great record against Novak. I have seen a chance but haven't been able to make the last step. But I'm always excited to play Novak because it's great challenge for me. It's always exciting to play him.
"He's very solid from baseline and doesn't have many weakness. He has a great backhand and forehand. He can be aggressive and serve. In fact, he's got everything!"
Nishikori beat Cilic in a five-set thriller to reach the last four where he will face Djokovic, who overcame John Millman 6-3 6-4 6-4.
The Serb said it was like playing in a "sauna" and added: "I have never sweat as much as I have here.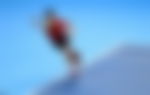 "I have to take at least 10 shirts for every match. It's literally after two games you're soaking. Roger mentioned it and he never sweats that much.
"I asked the chair umpire whether they are using some form of ventilation or air conditioning down at the court level side and he said he's not aware of it other than what comes through the hallway type of thing.
"This tournament needs to address this because whether it's night or day, we just don't have air down there. It feels like sauna.
"The roof is fantastic and as players we are grateful that we have the roof because then the rain will not interrupt the matches and matches will go on on two courts.
"But so man players retired in the first couple of days and were struggling to breathe as there is no circulation of the air at all, especially court level."
Despite his success against Nishikori, Djokovic will use that defeat as a reminder of what the Japanese ace is capable of in New York.
He added: "I lost probably the biggest match against Kei in 2014 and he loves playing here.
"He's got one of the best two-handed backhands in the game and is arguably the quickest player on tour. He has phenomenal footwork.
ADVERTISEMENT
Article continues below this ad
"I have played him recently in quarters of Wimbledon and it was a tough first couple of sets then after that I felt like third and fourth I played very well.
"He had a tough quarter final against Cilic and managed to pull that out which was quite impressive. He's a very disciplined guy and he's got Michael Chang in his corner.
"He was challenged a lot with injuries throughout his career and that hasn't helped him but when he's on, he's definitely a top five player."
ADVERTISEMENT
Article continues below this ad