Kenya suspends two athletes for failing doping tests
Published 10/02/2015, 10:42 AM EDT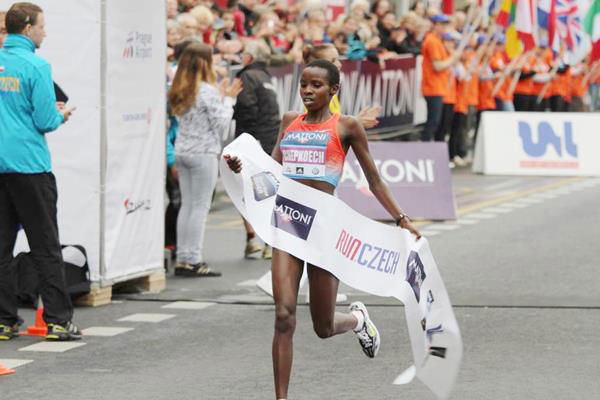 ---
---
NAIROBI (Reuters) – Kenya's athletics body has suspended two runners for failing dope tests, five weeks after two others were kicked out of the World Championships in Beijing for similar offences.
ADVERTISEMENT
Article continues below this ad
Athletics Kenya said on Friday it had suspended road runner Josephine Jepkoech Jepkorir and 800m athlete Agatha Jeruto Kimaswai for two and four years respectively for testing positive for the banned anabolic agent norandrosterone.
"Athletics Kenya has sanctioned Josephine Jepkoech Jepkorir for failing a doping test conducted on Dec. 31 2014 during the Corrida de Sao Silvestre, in Luanda, Angola, which revealed the presence of prohibited substance norandrosterone," it said in a statement.
ADVERTISEMENT
Article continues below this ad
"Owing to the period when the infraction was registered a two-year sanction has been imposed on the athlete effective from March 15 2015 and will end on March 14 2017."
Jepkorir's result from the Luanda race, and from the United Arab Emirates' Ras al Khaimah International Half Marathon in February, had been annulled and she would forfeit prize and appearance money, it said.
Kimaswai had failed an out-of-competition test in April and had been banned until May 2019.
ADVERTISEMENT
Article continues below this ad
At the World Championships in Beijing in August, sprinters Joyce Zakary and Francisca Koki Manunga were sent packing after failing dope tests.
Zakary had qualified for the semi-finals after setting a Kenyan record of 50.71 seconds in the heats.
Ahead of Beijing, Britain's Sunday Times newspaper and German broadcaster ARD reported that they had been leaked suspicious blood results from more than 800 athletes, including 77 Kenyans.
ADVERTISEMENT
Article continues below this ad
In the last three years, 33 other athletes from Kenya, famed for its middle and long-distance runners, have failed drugs tests, though only Rita Jeptoo, winner of the Boston and Chicago Marathons, could be classed as a top competitor.
(Editing by George Obulutsa and Clare Fallon)