Watch: Kevin De Bruyne Is Every Single Manchester City Fan in This Clip
Published 01/30/2020, 11:39 AM EST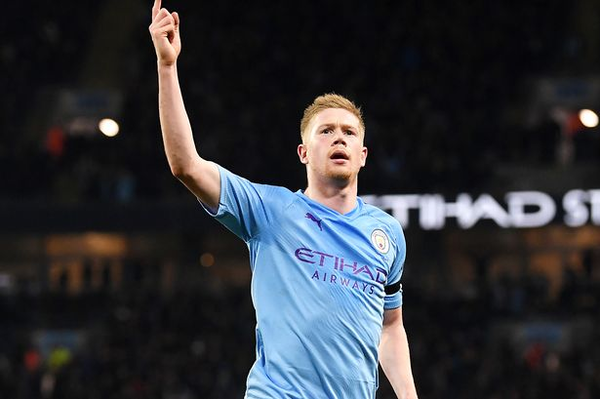 Nicolas Otamendi has been one of those signings who has never got it going at Manchester City. He has invariably been able to frustrate City fans with his below-par defensive performances. And now he has frustated his own teammate in Kevin De Bruyne.
ADVERTISEMENT
Article continues below this ad
And he was no different last night in his side, Manchester City's defeat to arch-rivals Manchester United. Pep Guardiola's men lost the match 1-0 to a resurgent Red Devils. The Manchester Derby wasn't at it's premium best, however, it didn't fail to entertain the onlookers.
Nicolas Otamendi Agitates Kevin De Bruyne His Errors
ADVERTISEMENT
Article continues below this ad
While it only has one goal to show, though the highlights would be filled with some interesting moments. One of those was Kevin De Bryune's priceless reaction to Nicolas Otamendi's error. 
In the closing stages of the match, Nicolas Otamendi fouled Manchester United captain, Harry Maguire. The English international had the ball in  Manchester United's half as his side were looking for a late equaliser to keep their Wembley hopes alive.
This was a characteristic unnecessary foul by the Argentine international as he gave away a free-kick in a potential scoring region. This got Kevin De Bryune, captain for the night, agitated. The Belgium international gave a reaction which many Manchester City fans could have related to.
However, luckily for Manchester City, Otamendi's foul didn't come back to haunt them. As Brazilian international, Fred took the free-kick, but couldn't get it over the wall. That was a controversy in itself and many would have expected regular free-kick taker, Juan Mata, to take that one too.
Manchester City Books League Cup Final Spot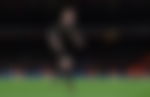 ADVERTISEMENT
Article continues below this ad
Even though Manchester City booked their place in the League Cup Final, Kevin De Bruyne remained a disappointed man. The former Chelsea man was quoted saying, "I can't really comprehend how we lost this game," 
"For me, United didn't even have one chance today. We were way too wasteful today. I think we have to learn from this but in the end, it's good that we are going to the final."
"Think we got sloppy, The goal is…we didn't clear the lines very well and out of nothing they just scored.
ADVERTISEMENT
Article continues below this ad
"I think you can tell me if United had one more chance in the game; even at the end, they didn't do anything.
"But yeah, with a one-all score they only need one chance to make a goal but, in the end, we fought when we had to. We need to learn from the mistakes."