Key points of WADA commission report
Published 01/14/2016, 11:27 AM EST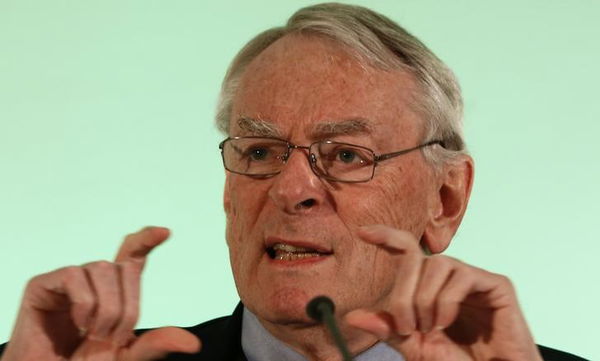 ---
---
MUNICH, Germany (Reuters) – Key points from the independent commission of the World Anti-Doping Agency (WADA) report, released on Wednesday, and from comments made by co-author of the report, Dick Pound at a news conference:
ADVERTISEMENT
Article continues below this ad
* Lamine Diack, the former president of the International Association of Athletics Federations (IAAF), was "responsible for organising and enabling the conspiracy and corruption that took place in the IAAF."
* Diack appeared to have created a close inner circle which functioned as "an informal illegitimate governance structure" outside the IAAF.
ADVERTISEMENT
Article continues below this ad
* Diack sanctioned and appeared to have had personal knowledge of the fraud and the extortion of athletes carried out by the actions of the illegitimate governance structure he put in place.
* It was "increasingly clear" that far more IAAF staff knew about the problems than has so far been acknowledged
* The IAAF had an inadequate governance process in place to prevent the corruption that occurred and the checks and balances of good governance were missing.
* There appeared to be no governance rules or policies regarding the employment of family members of senior IAAF staff
ADVERTISEMENT
Article continues below this ad
* It was "completely improper governance" to allow supervision of suspected Russian doping cases to be separately managed by the IAAF President's personal legal counsel.
* The commission found it would not have been legally possible to bring successful sanctioning processes against any athlete based on the information contained in the IAAF database.
* Senior staff of the IAAF could not have been unaware of the extent of interference with normal functions within the Medical and Anti-Doping Dept.
ADVERTISEMENT
Article continues below this ad
* Recommends a "forensic examination" of the processes behind the awarding of the 2021 world athletics championships to Eugene in the United States.
(Reporting by Ian Chadband, editing by:)