KFC Troll PS5 With Its Very Own Gaming Console
Published 06/13/2020, 3:01 PM EDT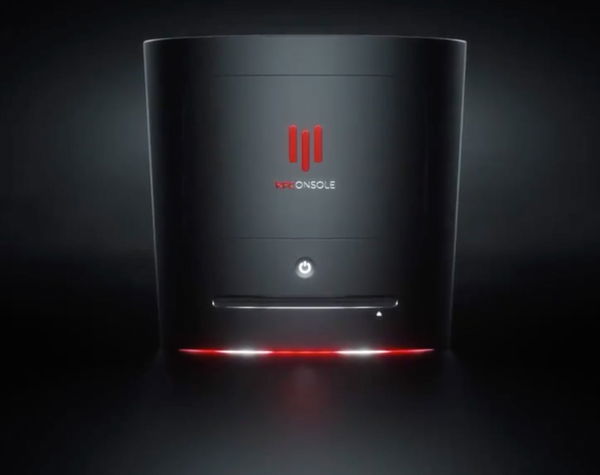 ---
---
While the world awaits the release of new-gen consoles, it looks like we have a surprise entry. Sony and Microsoft announced their flagships – PS5 and Xbox Series X, but it looks like they'll face some competition from the beloved food-chain KFC. 
ADVERTISEMENT
Article continues below this ad
ADVERTISEMENT
Article continues below this ad
KFC announces its very own console to compete with PS5 and Xbox Series X
Supposedly, the new gaming console from KFC will cater to your gaming needs and end your food cravings. Not many details about the hardware were given, but at least you get a chicken chamber and cross-platform compatibility. Cross-platform that KFC mentions could be just another cooking reference. 
You would no longer need to walk around to grab a bite. Gamers are set to be delighted. The console is 4K and to rejoice you get to play games at a whopping 120FPS. 
The tagline "Power Your Hunger" strikes many chords. However, to get a 'taste' of the console, KFC claims players will have to wait until the end of the year. Towards the final moments of the trailer the reveal date is shown, i.e, you can get the console in December 2020, if it exists. 
Coming back to reality, KFC looks to be taking a dig at the newly launched PS5. The PS5 launch event was one of the most viewed live streams in history. We assume it was an attempt from the fast-food chain to steal the spotlight.
The design of the PS5 did cause quite a stir on the internet. While many applauded, several others were rather mocking. Users commented on how the PS5 looks like a WI-FI router among other stuff. 
KFC grabbed the right opportunity and launched something funny yet creative. It is safe to assume that there is no truth behind their gaming console. They even captioned the post 'The Future of Gaming', which was Sony's tagline for PS5. 
Many replied to KFC gaming's tweet including Xbox official Twitter. Take a look at the reactions below.
ADVERTISEMENT
Article continues below this ad
Boutta start a console war with this one 🔥

— G FUEL® (@GFuelEnergy) June 12, 2020
I officially want all consoles to now come with a chamber of chicken 🙏

— Arekkz (@Arekkz) June 12, 2020
ADVERTISEMENT
Article continues below this ad
Going out on a limb, we could say KFC could pull this off if they want to. Being one of the biggest brands in the world, but it is highly unlikely that they ever will. What do you think about this KFC console? Leave your comments below.
Trending Stories