Khabib Nurmagomedov Announces Big News For Fans- Vows To launch His Own Courses
Published 09/16/2020, 1:59 PM EDT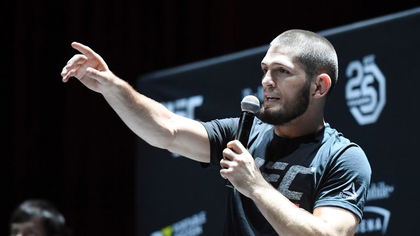 ---
---
Khabib Nurmagomedov is an astute martial artist and has been in the sport since forever. Growing up in the mountains of Dagestan and having a trainer in his father, Khabib was exposed to the sport of Sambo early on in life. 
ADVERTISEMENT
Article continues below this ad
A video of Khabib wrestling a bear cub as a kid has been seen the world over. It is fair to say that the man is highly experienced and knows a thing or two about fighting. Khabib boasts of a record of 28-0 as a professional MMA fighter. A record such as his is unheard of in the sport. 
"The Eagle" has won almost every minute of every round, against every opponent. Khabib won the lightweight belt against Al Iaquinta in April of 2018. He then went on to defend his belt against Conor McGregor, in not only one of the biggest fights in his career, but also in UFC history. 
ADVERTISEMENT
Article continues below this ad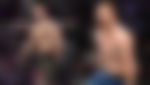 Following his win over "The Notorious", Khabib saw a meteoric rise in stardom to the point where he became a global icon for the sport. He went on to defend his belt against Dustin in Abu Dhabi at UFC 242, last September. He is now set to make his 3rd title defense against Justin Gaethje next month. 
In Gaethje, Nurmagomedov faces arguably one of the biggest threats to his perfect record. A former NCAA Division 1 wrestler, Justin has the credentials to match Khabib's wrestling. Moreover, Justin is on a four-fight win streak, all of which have come via stoppages. 
Gaethje is extremely good on his feet, as he has shown in his last four fights. Furthermore, his coach is one of the brightest minds in all of MMA.
Khabib Nurmagomedov is set to share his knowledge
ADVERTISEMENT
Article continues below this ad
Nurmagomedov recently shared a photo with his 2.15 million followers, revealing that he would be offering a course. The post said, "At almost 32 years old, I have accumulated some experience and knowledge that I am ready to share.
ADVERTISEMENT
Article continues below this ad
"This isn't about fighting! It's about how to properly allocate time, set priorities, assemble a team of like-minded people and how to motivate them. How to be a champion in life and his own Business. I have already created my course on the Mega campus platform and we will be launching it soon."